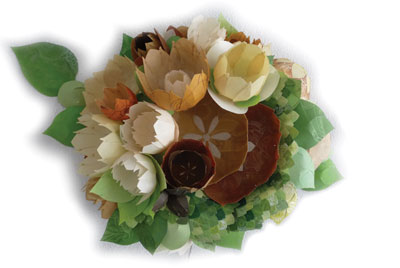 Printmaker and sculptor Lauren Kussro creates beauty through paper sculpture, which references the inherent design found within the natural world. But the art she has created in Paperworks, which runs through March 22 at the Sarratt Gallery, is not simply a copy of elements of nature.
"I find it more challenging to design patterns that are not copies from nature but rather emerge from my imagination, and likewise, a parallel universe," Kussro said.
To close out the exhibition, a gallery talk with the artist is scheduled for 5 p.m. Thursday, March 22, followed by a closing reception at 6:30 p.m.
Contact: Bridgette Kohnhorst, (615) 322-2471
bridgette.k.kohnhorst@vanderbilt.edu