---
Approval for the legacy of President George W. Bush will likely rise in the estimation of historians as time goes by, say two Vanderbilt University political scientists.
A poll by CBS News and The New York Times near the end of Bush's 2001-2009 presidency showed his approval rating at 22 percent, making him one of the most unpopular departing presidents in history.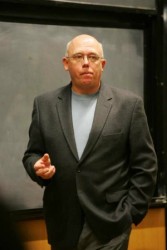 "It's inevitable that George W. Bush's stock will go up, in my view, because he was rated so low to begin with," said John Geer, Gertrude Conaway Vanderbilt Professor of Political Science. "It's common for the person in power to take some heavy knocks during their term and directly afterward."
One issue that could make or break Bush's reputation is how events in the Middle East unfold, said Geer and David Lewis, the William R. Kenan Jr. Professor of Political Science at Vanderbilt. Bush's decision to invade Iraq is still debated.
"If 10 years from now Iraq is peaceful and democratic and a source of stability in the Middle East, we are going to assess Bush's decisions much more favorably," Lewis said. "Similarly, if there's a terrorist attack during the Obama presidency, people will assess Bush's presidency differently, because they'll say he kept his eye on the ball and kept us safe."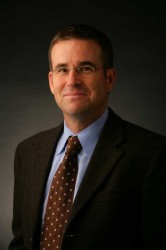 Democratic President Harry Truman may be the best example of Bush's current situation with historians, Geer and Lewis said.
"Harry Truman left office with very low poll ratings, but he steadily moved up the ladder because he didn't necessarily do what was popular, but he certainly did a lot of things to change the country and many of those changes were for the good," Geer said.
Bush will likely get high marks for his efforts to improve education with No Child Left Behind and increasing funding for green power initiatives and the National Institutes of Health, Lewis said.
"These funding increases could turn out to be the beginning of a golden age of scientific discovery where we find the cure for cancer and save the environment," Lewis said. "If that happens, Bush will get credit for having great vision."
Bush's conservative philosophy might cost him with historians, because they tend to rate presidents higher who are more active, Geer and Lewis said.
"If you truly have conservative principles, then government shouldn't do all that much," Geer said. "Therefore, a very successful conservative president might not have accomplished so much in the sense of active programs. Dwight Eisenhower was one of those, more a 'hidden-hand' president where things went well but the changes weren't as noticeable."
One very noticeable Bush trait that will become more appreciated over time is his courage, Geer said. In the aftermath of the Sept. 11, 2001, attacks, Bush decided he needed to be a visible president during a time when many of his advisers, and certainly his security detail, thought it was too dangerous.
"My sense is that Bush made the decision that we couldn't act scared," Geer said. "And for a while after 9/11 they really didn't know what the devil was really happening and it probably made sense for the president to stay under cover.
"But Bush overrode them and insisted on taking risks and appearing in public. That's pretty courageous."