Media Inquiries
Latest Stories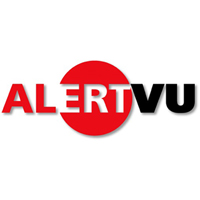 Vanderbilt will conduct a test of the AlertVU emergency notification system Wednesday, Feb. 22, at 10 a.m.
AlertVU rapidly sends messages to the delivery points a subscriber chooses – cell phone (voice or text), land line phone or email account – in the event of an emergency that poses an imminent threat or danger to the Vanderbilt community.
AlertVU is available free* to students, faculty and staff on a voluntary, opt-in basis.
To register, update an existing account or learn more, visit the AlertVU website. Anyone registering for AlertVU must have a Vanderbilt email address. During the test, AlertVU subscribers should receive a message on all of the delivery points they have selected.
If you have subscribed to AlertVU and you do not receive a test message, or you don't receive it on all of the delivery systems you had indicated:
First, log in to your account and click on the "Access AlertVU" red button.
Next, verify that your information is correct and click on the button to update your information. You will receive a message at your Vanderbilt email address confirming that the information was successfully updated.
If you have problems with these steps, contact Johnny Vanderpool.
*Users who opt to receive alerts via text messages may be subject to charges from their service providers.
Contact: Johnny Vanderpool
johnny.vanderpool@vanderbilt.edu