Media Inquiries
Latest Stories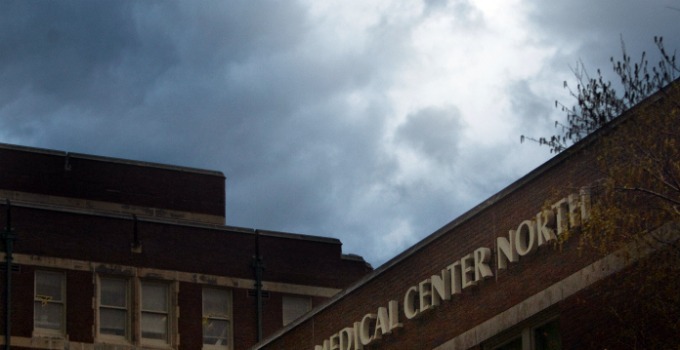 Severe weather at Vanderbilt – do you know what to do?
The third week in February, Feb. 20-24, is Severe Weather Awareness Week and a good time to revisit what to do in the event severe weather threatens the Vanderbilt community.
The National Weather Service tracked 113 tornadoes in Tennessee in 2011, a record number since 1916, when weather statistics for the state were first recorded. The same warm, wet La Niña weather conditions in effect last year are present this year and can be an indicator of a higher incidence of tornadoes throughout the Tennessee and Ohio valleys this spring. La Niña is when water is cooler than normal in the Pacific Ocean. El Niño is when the water is warmer. Both affect weather patterns around the world.
Vanderbilt Severe Weather Warning System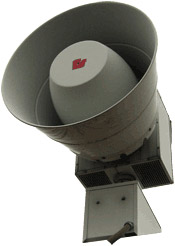 Vanderbilt contracts with a commercial weather monitoring company to warn the university of severe weather approaching Vanderbilt's main campus and Vanderbilt Health One Hundred Oaks. If a tornado is detected and is within 15 minutes of reaching either campus, the Vanderbilt Severe Weather Warning System is enacted.
Electronic sirens on the main campus will sound, and overhead announcements at Vanderbilt University Medical Center and Vanderbilt Health One Hundred Oaks will provide notification of the severe weather threat.
The Vanderbilt siren has a distinctive tone, similar to an air raid siren. Click here to listen to a sound sample of Vanderbilt's electronic sirens. Metropolitan Nashville/Davidson County may also sound sirens; however, their sirens are not specific to Vanderbilt and are activated when the National Weather Service issues a tornado warning for anywhere in the Davidson County area. The city's sirens are high-pitched and have a steady, continuous tone. Click here to listen to a sample of a Metro Nashville siren.
AlertVU

Vanderbilt's emergency notification system, AlertVU, also will be enacted during a severe weather threat. AlertVU is designed to send rapid messages to the delivery points a subscriber chooses – cell phone (voice or text), land line phone or email account – in the event of an emergency that poses an imminent threat or danger to the Vanderbilt community. It is available free* to students, faculty and staff on a voluntary, opt-in basis. Information is private and will not be shared.
To register, update an existing account,or find out more, visit the AlertVU website.
*There is no charge to receive AlertVU messages. If you choose to receive text messages, however, your cell phone carrier may charge you to receive them.
Tornado warnings: What to Do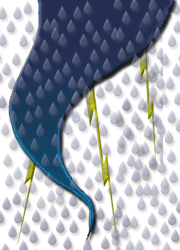 When the tornado sirens on campus and the overhead announcements at the medical center and One Hundred Oaks sound, Vanderbilt Environmental Health and Safety asks that you warn others around you of the severe weather conditions, then:
Seek shelter inside the closest building.
Move away from windows, lobbies and doors to the most interior portion of the building or area of best refuge.
Assist persons with special needs.
Monitor TV and radio for additional information.
Learn more
For more information about preparing for severe weather, visit the Emergency Preparedness and Planning website.
Also, updated tornado posters with information and instructions on what to do in a weather emergency are available free to anyone on campus.
Contact: Johnny Vanderpool, (615) 343-4804
johnny.vanderpool@vanderbilt.edu