Parents in a Pinch available for summertime child and elder care needs
by
Stacey Kendrick
Feb. 15, 2012, 1:33 PM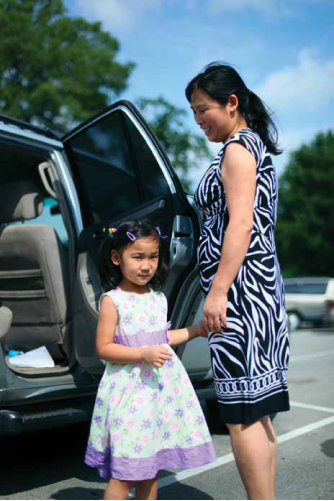 This summer, don't forget to take advantage of Vanderbilt's Parents in a Pinch program, which provides options when care is needed unexpectedly for children or elderly family members. Parents in a Pinch is a good solution for spring break, gaps between the end of the school year and the beginning of summer camp, or when an elderly relative is ill or injured.
What is Parents in a Pinch?
A safety net for working parents;

In-home care for when your child comes down with a cold, flu, diarrhea or an ear infection;
A benefit that enables employees to fulfill their work responsibilities with peace of mind whenever their regular caregiving arrangements are not available;
Quality in-home elder care that include companionship, meal preparation, light housekeeping, transportation to and from medical appointments, and assistance with activities of daily living.
Utilizing Parents in a Pinch is as easy as 1, 2, 3.
Call 1-800-688-4697.
Provide customer service with your employee ID number.
Set up care.
Parents in a Pinch screens all employees. Care is available both day and night and can be used in Nashville and other cities that are a part of the network.
Learn more about the Parents in a Pinch back-up child care program online at the Vanderbilt Child and Family Center website.
The Child and Family Center is part of Faculty/Staff Health & Wellness.