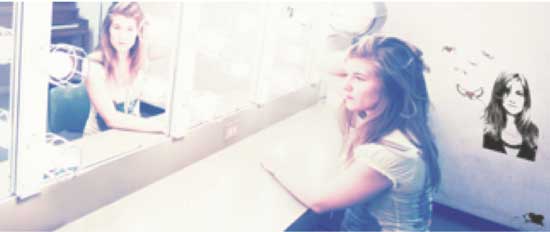 Nashville singer-songwriter and Blair School of Music faculty member Elizabeth Eckert has launched a 60-day PledgeMusic campaign to make and release her second album.
The PledgeMusic format allows an artist's supporters the opportunity to pledge money toward select items that will give the artist the funding required to create an album.  Throughout the process, pledgers receive exclusive updates, such as new songs, lyrics, videos and photos.
"It's basically a window into my soul while I'm making the album," Eckert said.
After the goal needed to create the album is met, Eckert will donate 50 percent of all funding directly to Thistle Farms, a natural body care products company employing women in need. "At Thistle Farms, a social enterprise for women who have survived lives of prostitution, trafficking, addiction and life on the streets, we believe that love is the strongest force for change in the world," said the Rev. Becca Stevens, Vanderbilt University's Episcopal chaplain and Thistle Farms' founder.
"The communities of Vanderbilt and St. Augustine's (the Episcopal ministry on Vanderbilt's campus) are so important to me," Eckert said. "Over the past several years, they've made me who I am as a person and as an artist."
After studying music at Indiana University, Eckert, an accomplished pianist, discovered songwriting when a wrist injury took her from the concert stage. Now, while maintaining her teaching post at Blair, she will record and release a sophomore effort following her successful debut album Bloomington.
The campaign is open to new pledgers through April 6, and details can be found at Eckert's PledgeMusic website.
Contact: Elizabeth Eckert, (615) 322-7651
elizabeth.eckert@vanderbilt.edu