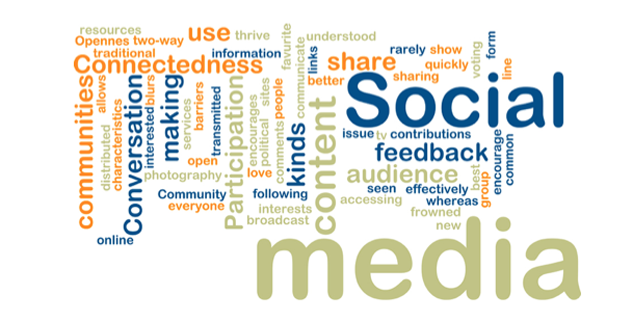 As part of the administration's ongoing efforts to incorporate new technologies, especially social media, into the execution of the university's mission, Chancellor Nicholas S. Zeppos has organized the Committee on Social Media and the Internet. Vanderbilt faculty, researchers, physicians, students and staff comprise the year-long task force and are charged with "… evaluating, discussing and making recommendations on how social media and the Internet will best allow Vanderbilt to continue to lead as a research university and excel … in and out of the classroom," according to a letter from Zeppos.
"New technologies hold great promise and may lead to profound changes in how and what we learn, teach and discover," Zeppos wrote. "At the same time, without reflection and study, we risk making sweeping and unfounded assumptions about the impact of new technologies on our mission."
Senior Associate Dean for Faculty and Professor of Communication Studies John Sloop, and Jay Clayton, the William R. Kenan Jr. Professor of English, have been named co-chairs of the committee, which will explore the ideas of media-assisted instruction – such as open courseware, virtual lectures and distance learning, and how such technological advances might enhance the classroom experience.
"Blogs, Facebook, Twitter, YouTube, iTunes, Second Life – all of these platforms and more are already being used at Vanderbilt on a daily basis," Clayton said. "We are a pioneer in employing social media such as My Health at Vanderbilt to interact with patients and in developing mobile phone apps for educational purposes.
"Other universities have launched ambitious attempts to put their courses online for free, and many of our peer institutions are exploring innovative ways to use digital technology to enhance the educational mission," Clayton said.
The committee will look at how digital communication affects how students and faculty learn, as well as how they collect information through libraries, publications and digital archives. Peer institutions such as MIT and Stanford will be studied, as well as overall industry trends, to create a strategic, forward-thinking plan.
Zeppos did not discount the importance of one-on-one relationships between students and faculty, emphasizing that "friendship (not 'friending') and human connection continue to provide substance and meaning to our creative work and our aspiration to educate leaders."
Vanderbilt is unique in that it represents a deep investment in both teaching and research, Sloop said.
"Students in all our divisions have the opportunity to work one-on-one with the very people who are expanding the boundaries of their fields. We need to ask ourselves how to capitalize on our existing strengths so that we don't sacrifice what is unique in the Vanderbilt experience in the rush toward technological innovation.
"But we also need to ask ourselves if there are ways to use new media to expand our mission as a university or to become more effective as teachers, researchers, and health care professionals," Sloop said.