Click arrow above to listen to an InterVU with Deadline music composer Dave Perkins.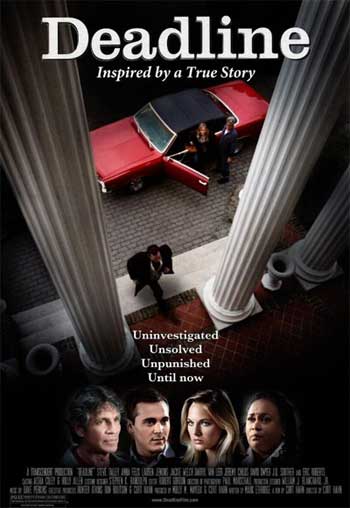 A locally produced feature film premiering Feb. 15 has several Vanderbilt connections. Deadline, based on the novel Grievances by Pulitzer Prize-winning author Mark Ethridge, features several Vanderbilt staff members, faculty and alumni on both sides of the camera.
The film, which stars Academy Award-nominated actor Eric Roberts, recounts the true story of a racially motivated killing in South Carolina and the eager young Nashville reporter named Matt Harper, played by Steve Talley, who investigates the crime years later. Nashville-based Film House produced the project using local cast and crew and shot most of the film in the Nashville area. Ana Felix, a research assistant in the Mass Spectrometry Core Lab at Vanderbilt, plays the role of Harper's fiancée Delana Calhoun.
"My bosses at Vanderbilt have always been supportive of my acting endeavors, so I'm very lucky," Felix said. "It is difficult at times to juggle the two, but since I work in research, my schedule can be somewhat flexible, which really helps."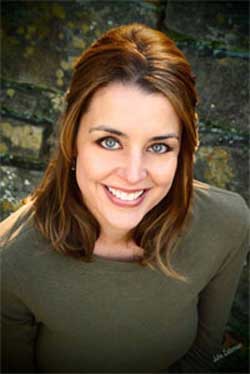 Felix's career has included a role on AMC's Breaking Bad as well as the feature film Crazy Heart. She also enjoys the stage, having landed lead roles in productions by the Tennessee Repertory Theater.
Vanderbilt connections to the film don't end there. Dave Perkins, associate director of the Religion in the Arts and Contemporary Culture program at Vanderbilt Divinity School, composed and performed the soundtrack. Perkins is a longtime blues/rock guitarist who earned his master of divinity degree and Ph.D. at Vanderbilt before accepting a position at the Divinity School. He teaches a class called "Songwriting from a Theological Perspective," among others.
"I released a blues/rock album, Pistol City Holiness, in 2009, and the director of Deadline, Curt Hahn, felt it would be just right for the film. It bridged the gap between rural South and 'new shiny' South – traditional blues with a modern rock sensibility to it," Perkins said.
Hahn's initial interest may have been in Perkins' existing compositions, but after they had talked for a while, Hahn asked if Perkins had ever scored a movie.
"I said no, but I always wanted to," said Perkins, who went on to create and perform all new compositions for Deadline, including the title track, instrumental pieces and queues.
"I pulled from a huge repertoire of ideas, which every songwriter has, and the film was a great opportunity to use those," he said.
Without a couple of Vanderbilt alumni, the film might not have been made. Vanderbilt alumnus Hunter Atkins, chairman of The Bank of Nashville, is an executive producer on the film. Ron Routson, president and COO of Film House, also is a Vanderbilt alumnus.
Hahn and company are promoting the film through grassroots marketing on a region-by-region basis, having recently screened the movie at the Newseum in Washington, D.C., with an introduction by longtime civil rights and First Amendment advocate John Seigenthaler.
A red carpet premiere hosted by The Tennessean will take place at Regal Cinemas Green Hills 16 on Wednesday, Feb. 15. Arrivals will begin at 6 p.m., and the movie starts at 7 p.m. with a Q&A following. Tickets are $25, with all proceeds going to Family and Children's Services of Nashville. The movie opens regionally Feb. 17.
Additionally, Mark Ethridge will be signing copies of Grievances at 5 p.m. Tuesday, Feb. 14, at BookMan/BookWoman in Hillsboro Village, 1713 21st Ave. S.