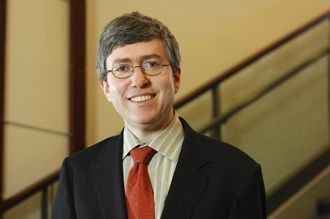 Daniel J. Sharfstein, associate professor of law, will read from and discuss his book The Invisible Line: Three American Families and the Secret Journey From Black to White, now out in paperback.
The event is scheduled for 6:30 p.m. Tuesday, Feb. 7, at Parnassus Books, 3900 Hillsboro Rd., in Green Hills. It is free and open to the public.
The Invisible Line explores the emotional journeys of African Americans of mixed ancestry who have chosen to cross boundaries of color and racial identity since the early colonial era. The book has earned high praise from the New York Times Book Review, the Boston Globe, the New York Review of Books, the Chicago Tribune and others.
Read more about Sharfstein's scholarship from the March 2011 issue of Vanderbilt View.