Great Performances presents Cloud Gate 2 Feb. 4
Jan. 26, 2012, 4:00 PM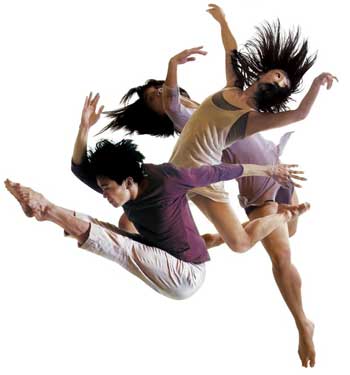 Great Performances at Vanderbilt will host Cloud Gate 2, a titan of contemporary dance in Taiwan, at 8 p.m. Saturday, Feb. 4, in Langford Auditorium.
Founded as the Cloud Gate Dance Theatre in 1970, the company remains informed by a vocabulary of post-modern movement, ballet and Chi Kung. The 13 dancers now comprising Cloud Gate 2 reach tens of thousands annually with their display of physical depth and grace that exhibits the tireless curiosity of Artistic Director Lin Hwai-min. The company has been recognized as a cultural steward by the Taiwanese government, who proclaimed a "Cloud Gate Day" and named the street on which the company's office resides "Cloud Gate Lane."
Tickets for the performance are on sale at the Sarratt Box Office, all Ticketmaster locations, Ticketmaster telecharge at (615) 255-9600 or online.
Individual ticket prices are $40, $35 or $30 for the general public, $18 for Vanderbilt faculty and staff, $10 for children and area students with a valid ID and $5 for Vanderbilt students. If available, tickets will be sold the night of the performance at the box office. For more information, call (615) 322-2471 or (615) 322-4230, or visit the Great Performances website.
A master dance class will be offered from 11 a.m. to 12:30 p.m. Saturday, Feb. 4, in Memorial Gym. Join some of the finest dancers from Asia trained in classical ballet, post-modern dance and Chi Kung. The master class is free to Vanderbilt Dance Program students and $10 for the general public. Call (615) 322-2471 to reserve a spot.
Contact: Bridgette Kohnhorst, (615) 322-2471
bridgette.kohnhorst@vanderbilt.edu