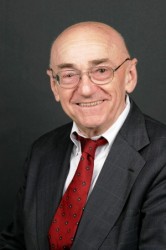 Vanderbilt University Centennial Professor of Philosophy John Lachs will discuss "The Cost of Comfort" Feb. 1 when Thinking Out of the (Lunch) Box starts its new series at the Nashville Public Library.
Each library talk, which begins with lunch at 11:30 a.m., is hosted by David Wood, W. Alton Jones Professor of Philosophy at Vanderbilt and founder of the series. "In Thinking Out of the (Lunch) Box, the ivory tower comes down to the market square," Wood said. "Through these conversations, some of the liveliest Vanderbilt professors continue to discuss their work with the Nashville public."  This new series will stage more exchanges between Vanderbilt faculty and engaged members of the Nashville community.
Lachs will explore why many people today still feel unhappy even though they are living longer with better health than any previous generation. "The explanation must lie in the way institutional life shatters the natural unity of human acts, so that planning, action and enjoyment of the results fall to different groups of individuals," Lachs said. "The result is a growth of passivity and resistance to taking responsibility for our actions. We will look at whether there are ways to reduce the cost of our comfort."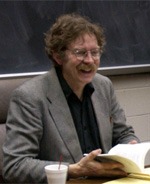 A few changes have been implemented since the Vanderbilt Philosophy Department took over as co-host with the Nashville Public Library. Reservations are no longer necessary. Interested individuals just show up at the library, located at 615 Church St.
On Feb. 1 box lunches will be available, starting at 11:30 a.m.,for the first 200 people to arrive. A voluntary donation of $5 is requested per lunch to help defray expenses. Other arrangements are being considered for the future. Lunch will continue to be in the library's auditorium, but the conversation moves to the main lecture theater across the hall from noon to 1 p.m.
For more information, contact Jessica Polish at polishjessica@gmail.com.