A documentary on blues music will be screened free of charge at Vanderbilt University Feb. 7, introduced by acclaimed music writer Peter Guralnick, who will take questions after the show.
The 7:30 p.m. screening is free and open to the public. It will be held in Sarratt Cinema at the Sarratt Student Center on the Vanderbilt campus.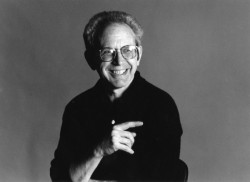 The Blues: Feel Like Going Home (2003) was directed by Martin Scorsese based on a screenplay by Guralnick, author of acclaimed biographies of Elvis Presley and Sam Cooke and a trilogy on American roots music. The film was part of a seven-part PBS series, The Blues, featuring films directed by Charles Burnett, Clint Eastwood, Mike Figgis and Wim Wenders.
Feel Like Going Home, also the title of Guralnick's 1971 book on the blues, traces the music form from the Mississippi Delta back to West Africa and features performances by Taj Mahal, John Lee Hooker, Muddy Waters, Otha Turner and other greats of the genre.
The screening is part of Vanderbilt's International Lens film series.