Dear Members of the Vanderbilt Community,
As we settle into the spring semester, which will conclude with many of our students taking on new roles – as alumni – in our Vanderbilt community, it is a good time to reflect on the core principles and values of our university.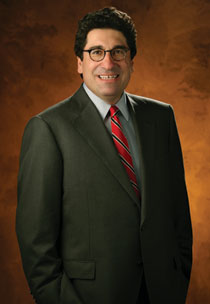 As an institution of higher education, Vanderbilt values above all intellectual freedom that supports open inquiry, equal opportunity, compassion and excellence in all endeavors. We are committed to making our campus a welcoming environment for all, and we are dedicated to encouraging and supporting diversity of thought and opinion among our students, faculty and staff.
We believe this sense of inclusiveness, of everyone being able to take part fully in the Vanderbilt experience, is essential to our being able to give students the most enriching educational experience we can provide, both inside and outside the classroom. We believe we all have the opportunity to learn greatly when we are exposed to new people, and to ideas and beliefs different from our own. Equally, we believe that in gaining exposure to the unfamiliar we may discover common ground.
Religious freedom is also a fundamental value of our university community.  Historically the intellectual freedom that is central to university life has its roots in respect for freedom of conscience.
We also believe that Vanderbilt registered student organizations are an important part of the overall Vanderbilt educational experience.  That is why we invest university funds in them and afford them the privilege of using the Vanderbilt name. We want to be certain that all of our students have an opportunity to join and fully participate in the registered student organizations that interest them.
Questions have recently been raised about how our nondiscrimination policy applies to our registered student organizations. At Vanderbilt, we firmly believe that discrimination is wrong. Individuals must be judged as individuals, not as members of groups. This foundational belief is codified in our nondiscrimination policy, which covers all Vanderbilt students and all registered student organizations. Discussion concerning Vanderbilt's application of our policy, like discussion about other matters of communal concern, is healthy and welcome.
What the discussion suggests to me is that, while there is widespread agreement with the principle of nondiscrimination, application of this principle to student religious organizations has prompted concern from some quarters.
I want to assure you the university does not seek to limit anyone's freedom to practice his or her religion. We do, however, require all Vanderbilt registered student organizations to observe our nondiscrimination policy. That means membership in registered student organizations is open to everyone and that everyone, if desired, has the opportunity to seek leadership positions. We have great trust in our students to select their own leaders of these organizations.
In an effort to ensure the content and purpose of our nondiscrimination policy are more fully understood and to continue to discuss any concerns, we will host a town hall meeting later this month. University leaders will explain and take questions about our position regarding registered student organizations and our nondiscrimination policy. We hope this forum will provide an opportunity for the intelligent, dedicated and compassionate members of the Vanderbilt community to make themselves heard, and we want to emphasize that all views are welcome. While the meeting is principally for our students, faculty and staff are welcome to attend and express themselves as well. Details of the town hall meeting will be announced soon.
Meanwhile, thank you for all you do every day to advance the mission of Vanderbilt. As always, I am honored and privileged to serve as your Chancellor.
Sincerely,
Nicholas S. Zeppos
Chancellor