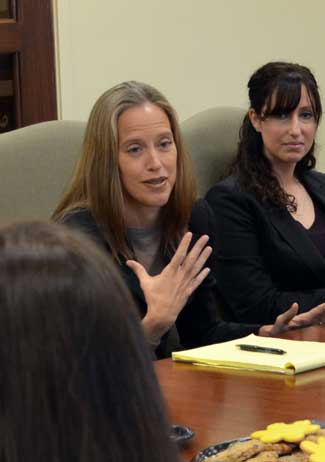 Wendy Kopp, founder and CEO of Teach for America and Teach for All, spoke about her experiences improving education for underprivileged students across the United States and around the world during a public lecture Jan. 18 in Wilson Hall.
Kopp also signed copies of her new book A Chance to Make History. The event was sponsored by the Global Poverty Initiative, a Vanderbilt student group aimed at raising awareness and promoting sustainable solutions to poverty.
Earlier in the day, Kopp participated in a roundtable discussion with select faculty and administrators at Peabody College.