Media Inquiries
Latest Stories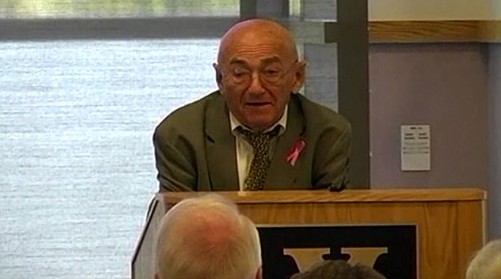 Vanderbilt University Department of Philosophy and the Nashville Public Library present Thinking Out of the (Lunch) Box: Conversations with a philosophical flavor with David Wood, the W. Alton Jones Professor of Philosophy at Vanderbilt.
The latest installment of the series takes place Wednesday, Feb. 1, at 11:30 a.m. at the downtown Nashville Public Library at 615 Church Street.
John Lachs, Centennial Professor of Philosophy at Vanderbilt, will deliver the lecture, "The Cost of Comfort." We live longer, safer and physically healthier lives than any previous generation. Nevertheless, we feel unhappy and mental illnesses abound. Lachs will explore why this is the case.
Lunch served at 11:30 a.m. Program begins at noon, ends at 1pm.
Lunch will be provided to the first 200 people to arrive. No RSVP is necessary. A donation of $5 per person is suggested, but not required. Those who are late are welcome to buy lunch at the adjacent Provence Breads. The program begins at noon in the main lecture hall.
Contact: Jessica Polish, polishjessica@gmail.com