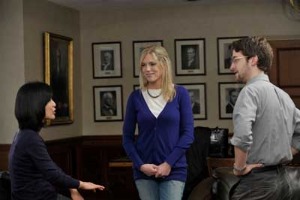 A unique program created by Vanderbilt University Divinity School to reshape the training for professors who prepare future ministers will expand under a $5 million renewal grant awarded by Lilly Endowment Inc.
"The faculty is honored by the trust placed in it to shape the next generation of teachers and scholars for theological schools," said James Hudnut-Beumler, dean of Vanderbilt University Divinity School and the Anne Potter Wilson Distinguished Professor of American Religious History. "The challenges faced by the schools and churches today are daunting, but the young scholars we are helping develop with the Lilly Endowment's generous support renew our hope in the future of the theological academy's ability to teach people for ministry."
Vanderbilt's Divinity School and Graduate Department of Religious Studies began developing the program nine years ago to form a generation of professors who are outstanding teachers of people preparing for ministry and groundbreaking scholars who do practical theology in every discipline.
The original $10 million grant by the Indianapolis-based Lilly Endowment was the largest ever received by the divinity school. "Vanderbilt's extraordinary Ph.D. Program in Theology and Practice is already making a path-breaking contribution to the improvement of professional education for ministry nationwide," said Craig Dykstra, Lilly Endowment senior vice president for religion. "It has established a highly effective new model for doctoral education in theology, and others are beginning to incorporate into their own programs some of the approaches pioneered by Vanderbilt.  From the endowment's point of view, Vanderbilt's program is a key element in our efforts to enhance the quality of the Christian ministry by improving the quality of teaching in theological schools."
Today's new ministers face an increasing number of real-world challenges when they begin their careers, such as church members with financial and employment struggles and congregations divided by political beliefs or worship preferences. These problems can be exacerbated by theological education that fails to connect the best academic work with the lived stuff of ministry.

Vanderbilt's Program in Theology and Practice seeks to build bridges across that divide.  "We are well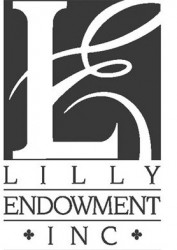 on our way to becoming a national model of best practices in doctoral education for people who want to teach for and learn from ministry," said Ted A. Smith, director of the school's Program in Theology and Practice.
Dykstra noted that its innovative educational strategies include: newly designed doctoral seminars in which outstanding pastors teach alongside Vanderbilt faculty, an ongoing colloquy in which fellows make connections between the work they are doing and the meaning and purpose of that work, comprehensive professional formation and supervised teaching programs, and an additional year of funding that allows them to teach under the guidance of strong mentors in a free-standing theological seminary.
The program's sense of "ministry" includes not only clergy but also lay religious leaders and those who work in nonprofit fields such as social services. So far 31 fellows have been admitted into the program and one has already earned her doctorate. Natalie Wigg-Stevenson is now teaching at Emmanuel College of the University of Toronto. The other fellows are all on track to graduate.
"The Theology and Practice Program was a primary reason that I came to Vanderbilt," Wigg-Stevenson said. "I wanted a deep grounding in an academic discipline along with a focus on how to connect that expertise to my future students. That was something I did not find at the other schools I considered."
Wigg-Stevenson believes that the strong focus on academic disciplines at Vanderbilt enriches the practical aspects of teaching and training ministers, giving students "the best of both worlds." At Emmanuel College she teaches and serves as director of contextual education, working on broad curriculum issues.
"[lquote]There has been a historic divide in theological education between the academic study of religion and a focus on broad religious leadership training," Smith said. "This program, which has involved 27 faculty members, is really about bringing these two worlds together in ways that encourage students to work at a more advanced level."[/lquote]
The program embodies the divinity school's longstanding commitments to academic excellence and full participation for all people. The GRE scores of the entering fellows are among the highest in the nation.  And if the Theology and Practice Program was a stand-alone doctoral program in religion, it would have the highest percentage of students from historically under-represented racial groups in the United States.
The divinity school is already seeing some ripple effects from the program. During the doctoral students' sixth year, they teach part-time at another school and then complete their dissertation.  Fellows are making an impact in these schools, and the program invites mentors there into a process of reflection on the meaning and purpose of theological education.  This "externship" program – still in its first year – has already become an inspiration to other institutions. The Louisville Institute, a Lilly Endowment-funded grant-making institute based at Louisville Seminary, has developed a program modeled on this component of Vanderbilt's program. Ongoing plans are for Vanderbilt to partner with at least eight seminaries in the region.
Founded in 1937, Lilly Endowment is a private philanthropic foundation that supports it founders' wishes by supporting the causes of religion, community development and education.
The Vanderbilt Divinity School is one of the original schools of Vanderbilt University, which was founded in 1873. It is one of only five university-based nondenominational divinity schools in the United States.