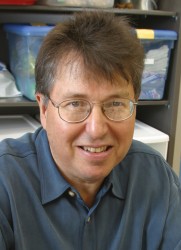 Esteemed writer Lewis Hyde, whose books include Common as Air and The Gift, will speak at Vanderbilt University Jan. 19 as part of the American Studies Sustainability Program.
Hyde will address "Defending the Cultural Commons" at 4:10 p.m. in the Black Cultural Center's Auditorium.
Hyde, who has a strong interest in the public life of the imagination, edited The Essays of Henry D. Thoreau (Northpoint Press) and On the Work of Allen Ginsberg (University of Michigan Press). In Common as Air, he gives a spirited defense of the so-called "cultural commons," the vast store of ideas, inventions and works of art that humanity has inherited from the past and continue to enrich in the present.
The Gift, first published in 1983, continues to attract a higher readership with its support for artistic creativity in a world increasingly shaped by commercialism and financial gain
The poet, essayist, translator and cultural critic teaches fall semesters at Kenyon College, where he is the Richard L. Thomas Professor of Creative Writing. He is also a faculty associate at Harvard University's Berkman Center for Internet and Society. Hyde was named a MacArthur Fellow in 1991 and has been awarded grants from the National Endowment for the Arts, Guggenheim Foundation and National Endowment for the Humanities, among others.
Publications in which his work has appeared include The Nation, Kenyon Review, American Poetry Review and Paris Review.
Hyde's talk, which is free and open to the public, is co-sponsored by the Department of English, The Martha Rivers Ingram Commons at Vanderbilt and the Department of Philosophy. For more information, visit the American Studies website.
[campusmap]