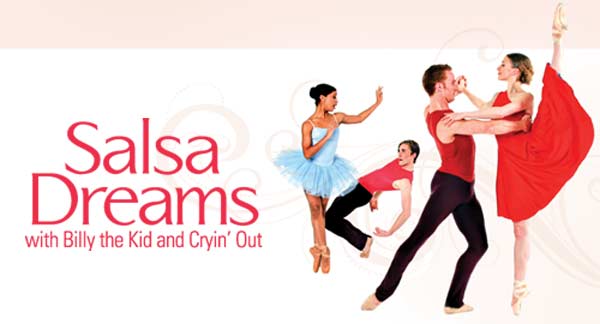 Nashville Ballet is offering an exclusive discount to the Vanderbilt community for an upcoming production.
Salsa Dreams includes three dances selected by Nashville Ballet Artistic Director and CEO Paul Vasterling for their popularity and contribution to American culture – Salsa Dreams, Billy the Kid and Cryin' Out.
Now through Jan. 31, save 20 percent on tickets to the Feb. 10, 11 and 12 performances using this link.
Want to save even more? You can save 25 percent on adult tickets and 50 percent on children's tickets by purchasing season tickets to at least two Nashville Ballet performances.
Follow the Nashville Ballet on Facebook or Twitter or sign up for the monthly e-newsletter.
Contact: Chandra Allison, (615) 322-6511
chandra.allison@vanderbilt.edu