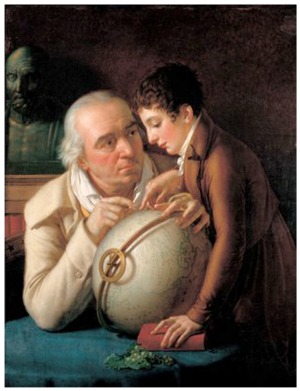 Art historian Dorothy Johnson, whose latest book explores the extraordinary influence of the natural sciences and psychology on artistic depiction of myth, will speak Jan. 19 at Cohen Hall, Room 203.
Johnson, who is the Roy J. Carver Professor of Art History at the University of Iowa, will give the spring 2012 Norman l. and Roselea J. Goldberg Lecture. Her talk, "Elective Affinities: Romantic Art and the Natural Sciences from Girodet to David d'Angers," will begin at 4:10 p.m.
Johnson's area of expertise is 18th and 19th century French and European art. She is the author of David to Delacroix: The Rise of Romantic Mythology (Chapel Hill: University of North Carolina Press, 2011). Her other books include Jacques-Louis David: Art in Metamorphosis (Princeton University Press, 1993) and Jacques-Louis David: the Farewell of Telemachus and Eucharis (Getty Museum Monograph Series, 1997). In addition, she is editor and contributing author of Jacques-Louis David: New Perspectives (University of Delaware Press, 2006).
Johnson has published articles on Jean-Baptiste-Siméon Chardin, Jean-Jacques Rousseau and landscape painting, the Romantic child and myth in French art. Her work has appeared in The Art Bulletin, Art History, Master Drawings and The Cambridge Companion to Delacroix, among other publications. She has served on the board of directors of the College Art Association.
The lecture is free and open to the public. Metered parking is available in front of Cohen Hall by the 21st Avenue South entrance or on 18th Avenue South on the eastern edge of Peabody campus.
[campusmap]