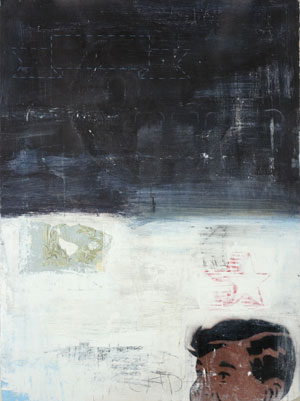 Sarratt Art Gallery presents the works of Izel Vargas, a mixed-media exhibit which will run Jan. 9 – Feb. 9.
A gallery talk with the artist will take place Jan. 19 at 5 p.m., with a reception following at 6:30 p.m.
Izel Vargas was raised in the U.S.-Mexico borderlands and cites his upbringing as playing a vital role in his approach to his art-making. He considers his mix-media paintings, "mindscapes" that explore and are informed by identity, border culture, and displacement. Through what Vargas describes as, "constantly searching for spaces of cultural hybridity within communities," he states that he is always trying to locate specific sites of contact where "new borderlands" exist.
Contact: Bridgette Kohnhorst, (615) 322-2471
bridgette.k.kohnhorst@vanderbilt.edu