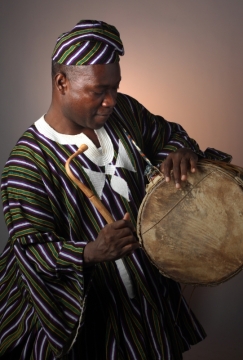 Blair School of Music's brand-new Sankofa pre-college African performing ensemble is a great way to get some rhythm into your child's life. The program is open to students ages 9-18. The class meets Saturdays 10-11:30 a.m. in room 1197 at the Blair School.
Instructor Kwame Ahima will teach the use of African instruments and the cultural contexts of various drumming and dance traditions. The ensemble will create its own music and perform in traditional costume with the university student ensemble.
A free trial session will be held 10-11:30 a.m. Saturday, Jan. 14. Tuition is $315. Register now.
Contact: Kristin Whittlesey, 322-7659
kristin.whittlesey@vanderbilt.edu