Media Inquiries
Latest Stories
President Obama's appointment of a head of the new Consumer Financial Protection Bureau while the bulk of the Senate is away from Washington willl likely result in a showdown in the courts between the executive and legislative branches of government, says a Vanderbilt University political scientist.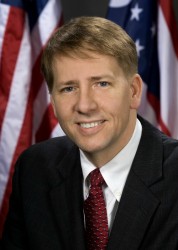 The nomination of former Ohio attorney general Richard Cordray, announced Jan. 4 by Obama, "is clearly an issue that has come to the forefront because of election year politics," said David Lewis, William R. Kenan, Jr. Professor of Political Science and co-director of the Center for the Study of Democratic Institutions at Vanderbilt University.
"Both see electoral gain from digging in," Lewis said. "Republicans want to stop regulation to create jobs and Democrats see increased consumer protection as a natural response to the financial crisis in 2008."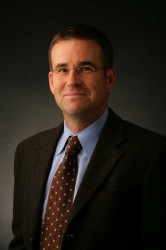 Neither side is likely to back down, Lewis said.
"We can expect the response from Congress to be dramatic, with perhaps Republican senators threatening to shut down all nominees for the remainder of this year."
Republicans might just slow down Senate business in general as a protest, Lewis said.
Obama made the appointment despite a parliamentary move by the Senate to prevent it by holding pro forma sessions every three days through the holidays. The sessions last just minutes.
"By some accounts President Obama believes that the current pro forma sessions do not constitute the Senate being in session and therefore open up the opportunity for him to make recess appointments," Lewis said. "This is a conflict that has a high probability of being resolved in the courts."