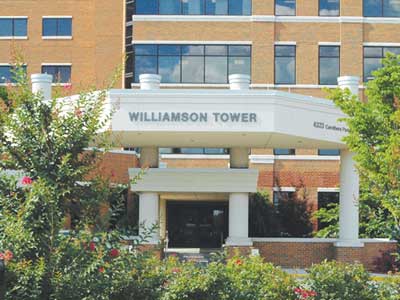 Vanderbilt Heart and Vascular Institute (VHVI) is relocating its cardiac practice in Williamson County and announcing the addition of five cardiologists.
Formerly located at 2105 Edward Curd Lane in Franklin, Tenn., the practice will relocate to 4323 Carothers Pkwy., Suite 405, within Williamson Tower, the medical office building attached to Williamson Medical Center in Franklin.
The combined practice is known as Vanderbilt Heart at Williamson Medical Center and provides clinic space for five full-time Vanderbilt cardiologists and five cardiologists formerly of Saint Thomas Heart-Franklin, who joined VHVI Jan. 1.
Current VHVI providers relocating to the new clinic include G. Christian Friesinger III, Adam J. Prudoff, Thomas R. Richardson, Brent Anderson, J.C. Estrada, Walter K. Clair, Jason Jean, Pablo J. Saavedra and David A. Slosky.
The former Saint Thomas Heart-Franklin providers include Jerry M. Franklin, Sean G. Hughes, Thomas A. Jantz, Joel M. Phares, Thomas A. Thompson and Christie Locklear.
The providers will begin seeing patients in the new space on Jan. 6. To schedule an appointment, call (615) 875-5337.