Vanderbilt students to learn firsthand about presidential election process at Iowa Caucus
by
Princine Lewis
Dec. 29, 2011, 9:50 AM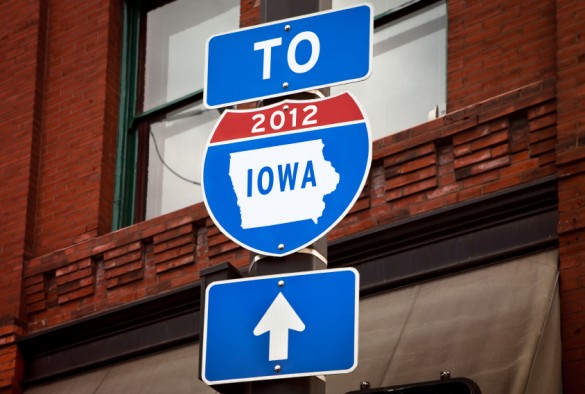 About 20 Vanderbilt University students will get a firsthand lesson in politicking during one of the most important events in the presidential election process – the Iowa Caucus. The students will have the opportunity to attend political rallies, volunteer for candidates' campaigns and generally observe the Republican caucuses.
Boarding four vans at 9 a.m. on Saturday, Dec. 31, the students will leave campus to travel to their home base in Des Moines from which the group will fan out into teams based on candidates they have chosen to support or learn more about while in Iowa. They will tweet about the trip on Twitter at @OACSatVandy.
The students have dubbed the teams "Team Mitt," "Team Newt" and "Team America" – an independent group of students who may not campaign specifically, but rather will observe the variety of events, rallies, sights and sounds around the caucus. Currently there are two "Team Mitts," one "Team Newt" and one "Team America." The students will return to campus on Jan. 4.
Vanderbilt's Iowa Caucus Rolling Seminar is a chance for students to observe and participate in democracy in action and is part of a series of rolling seminars the university's Office of Active Citizenship and Service and the Office of the Dean of Students have sponsored as an experiential learning opportunity for students.
Other "rolling seminars" have retraced the 1961 Freedom Rides with some of the original Freedom Riders; explored activism at The Highlander Research and Education Center, a 75-year-old hub for grassroots organizing and movement building; and taken an in-depth look at issues around energy and the environment through the lens of mountain top removal in Hindman, Ky.
Learn more about the Office of Active Citizenship and Service.