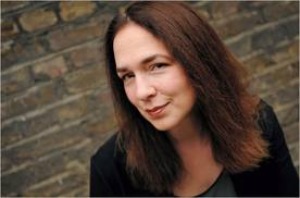 Nationally known author Lorrie Moore will discuss "Creative Writing and the Customer Survey" Thursday, Jan. 19, at Vanderbilt University.
The lecture will take place at 5:30 p.m. in the Central Library Community Room. A reception and book signing will precede the lecture in the lobby of Central Library at 4:30 p.m.
The event is free and open to the public. Seating is limited and available on a first-come, first-seated basis.  Parking is available in the Wesley Place Garage located at the corner of 21st Avenue and Scarritt Place.
There will be no recording or webcast made of Moore's lecture.
Moore is the Delmore Schwartz Professor in the Humanities at the University of Wisconsin-Madison, where she teaches creative writing.
Her literary career began with the 1985 publication of Self-Help, a collection of short stories that was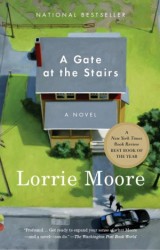 her master's thesis at Cornell University. She is also the author of two other collections of short stories: Like Life and Birds of America. Moore's short stories have been reprinted in numerous anthologies, including The Best American Short Stories series, The Prize Stories: The O'Henry Awards series and The Best American Short Stories of the Century edited by John Updike.
Moore's novels include Anagrams, Who Will Run the Frog Hospital? and A Gate at the Stairs. She is a frequent contributor to The New Yorker, The New York Times, Paris Review and The New York Review of Books. 
She is the recipient of numerous fellowships including those awarded by the Rockefeller Foundation, National Endowment for the Arts, the Guggenheim Foundation and the Lannan Foundation.  Her work has been honored by the Rea Award for the Short Story and the Irish Times International Prize for Fiction. Moore is a member of both the Wisconsin and the American Academies of Arts and Letters.
This event is part of the Chancellor's Lecture Series, which brings to Vanderbilt and the wider Nashville community intellectuals who are shaping the world today.
Contact: Chancellor's Lecture Series, cls@vanderbilt.edu
(615) 343-2574