Make note of modified hours over Winter Break
by
Kara Furlong
Dec. 15, 2011, 2:10 PM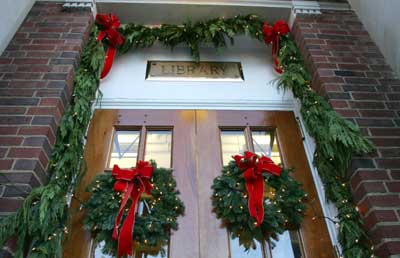 Vanderbilt schools are observing Winter Break Dec. 18-Jan. 8, 2012. Residence halls close at 9 a.m. Sunday, Dec. 18, and reopen at noon Friday, Jan. 6. Classes for undergraduates resume on Monday, Jan. 9.
Vanderbilt employees will observe the Christmas Eve holiday Friday, Dec. 23, and the Christmas Day holiday Monday, Dec. 26, since the official days fall on the weekend.
Employees will observe the New Year's Day holiday Friday, Dec. 30, since the official day falls on Sunday. Learn more about Vanderbilt's policy for holidays.
Dining Services, Vanderbilt libraries and the Sarratt Student Center will modify their hours of operation over Winter Break.
Dining Services Winter Break hours
Vanderbilt libraries Winter Break hours
For Sarratt Student Center's modified hours over the break, call (615) 343-3361.