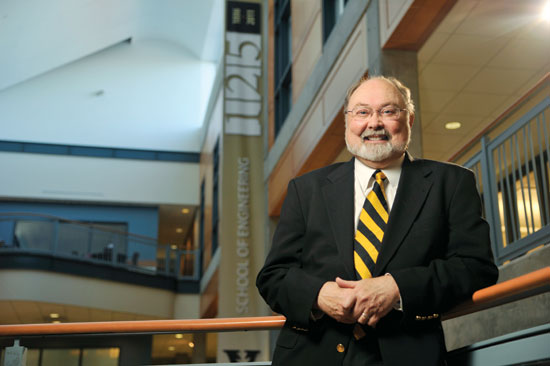 The December issue of Vanderbilt View is available on stands and online now.
The new issue features a cover story about Ken Galloway, the School of Engineering's long-serving dean, who plans to transition to a full-time faculty role in July 2012. The First Amendment Center at Vanderbilt looks back on 20 years of advocating for our nation's most basic freedoms; Vanderbilt's tradition of charitable giving to the Nashville community is explored; and Peabody professor Steve Graham's career-spanning research on the value of writing instruction is the subject of this month's "Scholar Spotlight."
Also included are faculty, staff and students' latest awards, appointments and achievements in "Kudos," and the popular "Looking Back" and "What's Your Story?" columns.
Pick up a copy of the new issue, or read it online today.