Community giving continues Vanderbilt's tradition of helping its neighbors in need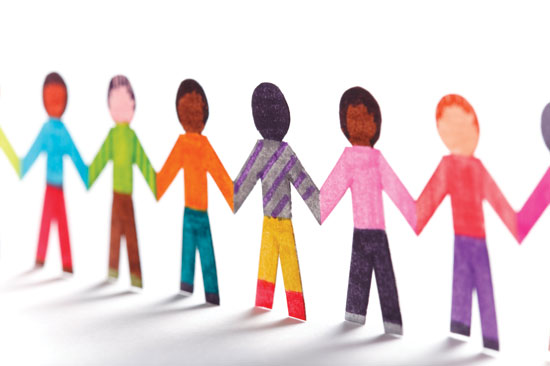 Each day, faculty and staff come to work at Vanderbilt to further the missions that define the university and medical center: cutting-edge research, state-of-the-art patient care, the support and training of students to become the world's eminent thinkers and problem-solvers, and much more.
One way these efforts take root beyond campus borders is through Vanderbilt's annual community giving campaign – an initiative as vital as that daily work itself.
"Vanderbilt's participation in community giving is especially important this year," said Chief Human Resources Officer and Associate Vice Chancellor Traci Nordberg. "Local agencies are trying to meet an ever-increasing demand for services from those in our community who are in need – many for the first time due to the prolonged economic downturn. Participating in community giving is a meaningful way for Vanderbilt to engage with and be of service to its neighbors."
Community giving is tax-deductible and continues through Dec. 31. Payroll deduction makes it easy to spread a gift out over 12 months, and deductions begin January 2012. Visit http://vanderbi.lt/community for more information about giving options and to make your gift today.
In 2010, Vanderbilt employees gave more than $926,000 to the four nonprofit federations with which it partners – United Way of Metropolitan Nashville, Community Health Charities of Tennessee, Community Shares and the Nashville Public Education Foundation. In doing so, hundreds of smaller agencies under their umbrellas received necessary funding for programs that strengthen the Nashville and Middle Tennessee communities – programs such as those to help victims of the May 2010 flood continue their recovery; to train teachers, including those at Peabody College, to meet the needs of urban Nashville schoolchildren; to help the underinsured and uninsured receive life-saving medical care; and to protect Tennessee's natural resources through conservation and policy-shaping efforts, among other causes.
"Vanderbilt's community giving is critical to the people of Middle Tennessee," said Nicole Langlois, associate director of workplace engagement at United Way of Metropolitan Nashville. "[rquote]In terms of corporate giving, Vanderbilt's is the second-largest campaign that United Way of Metropolitan Nashville manages. Losing any dollars from the campaign has a crucial impact on the programs and services we are able to administer."[/rquote] In fact, Vanderbilt giving to United Way consistently tops that of Southeastern Conference schools, placing second only to the University of Florida.
Vanderbilt's tradition of giving to its neighbors can be traced to the founding in 1922 of Community Chest of Nashville and Davidson County, a local affiliate of the national Community Chests and Councils Inc., a predecessor of United Way. For decades, Vanderbilt employees participated in community giving campaigns chaired each year by a different faculty or staff member. In 1992, the campaign began partnering with other federations in addition to United Way to give employees a broader selection of giving options.
These federations are more than just pass-through agencies for employees' gifts. Instead, they are able to leverage donations with additional grants and partnerships for a greater impact in the community. For example, "United Way raised $15.5 million in Davidson County last year, but we were able to leverage that into a $50 million impact," Langlois explained. "For every dollar given to United Way, we're able to stretch it into 10. I think that's an important point to make: You don't have to give $1,000 every year – even the smallest gift or a first-time gift can make a big difference."
Tracey Hawk, Middle Tennessee director of Community Shares, agrees. "A gift of just $5 per paycheck to the Tennessee Environmental Council will restore four feet of destroyed creek bank," she said. "A gift of $5 per paycheck to the Center for Independent Living of Middle Tennessee will buy 162 bus tickets for individuals with disabilities who are working toward self-sufficiency. A gift of $10 per paycheck to Kids in the Country will send one deserving child from an urban neighborhood to summer camp for a week.
"At its core, Community Shares member agencies address the root causes of problems by involving those affected to create a long-lasting foundation for a just and peaceful community," Hawk said. "Community Shares values its relationship with Vanderbilt because it allows our member organizations to reach more donors, and in turn, increase the valuable work they are able to do in the community."
In many ways, the programs supported through community giving are a natural extension of the work done at Vanderbilt each day. Vanderbilt University Medical Center is a nationally renowned health care leader, whose staff is dedicated to caring for those facing life-threatening health conditions, disabilities or chronic diseases – a mission shared by Community Health Charities of Tennessee.
"Community Health Charities improves the lives of people affected by these ailments by connecting donors in the workplace with our nation's most trusted health charities," said Stephanie Creasy, campaign coordinator at Community Health Charities of Tennessee. "When you select one or more of our local charities, you are assured that a difference is being made in someone's life. Just $15 provides transportation for a dialysis patient to and from a dialysis center. A gift of $200 buys a month of dialysis medication. A donation of $1,000 helps a school teach children how to manage their asthma through the Open Airways for Schools program.
Said Creasy, "[lquote]Employees at Vanderbilt always give generously, and your money makes a tremendous impact in our community."[/lquote]
Vanderbilt employees can take heart in the fact that their donations will stay in the community in which they work and live. A gift to the Nashville Public Education Foundation, for example, is an investment in the city's next generation of community leaders, workers and citizens.
The Nashville Public Education Foundation, formerly known as the Nashville Alliance for Public Education, was established in 2003 to develop and support programs that build a broader and deeper community engagement in public education, according to Katie Welsh of the NPEF.
"Vanderbilt has been a great partner to the Nashville Public Education Foundation," Welsh said. "In the past year alone, some 635 Vanderbilt employees have given more than $67,000 to our organization. These donations directly help students in Metro Nashville Public Schools. Vanderbilt's community giving campaign is a model of how the generosity of an organization's employees can make a tangible difference in the community."
"Vanderbilt is a 'giving' community," wrote Chancellor Nicholas S. Zeppos in an online letter to faculty and staff. "Every day we make a difference in the lives of our students, our patients and in our research. We now have the opportunity to show our continued support of the larger Nashville community and to make a difference in the lives of our neighbors. I ask you to support the local charity that is most meaningful to you."