By Kurt Brobeck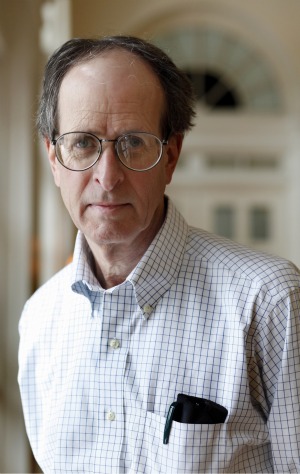 Vanderbilt University professor Joseph Murphy has won The 2011 Roald F. Campbell Lifetime Achievement Award from the University Council for Educational Administration (UCEA).
The Campbell Award recognizes senior professors in the field of educational administration whose professional lives have been characterized by extraordinary commitment, excellence, leadership, productivity, generosity and service. At the same time, the award celebrates the life of Roald F. Campbell, whose distinguished career at Ohio State University, the University of Chicago and other institutions spanned many years and pioneered the field of educational leadership.
"Over the course of my work with UCEA and the field of educational leadership and administration, [rquote]I have never met anyone who is as tirelessly devoted to improving the field of educational administration and the work of educational leaders as Joe Murphy," said Michelle D. Young, UCEA executive director.[/rquote]
"Joe's record of distinguished research, teaching and scholarship has been consistent throughout his career, but what is most striking is his relentless pursuit of improvement in our field," Young continued. "He has shown an extraordinary and selfless commitment to supporting efforts that elevate scholarship, preparation and practice in the field of educational leadership and administration."
Murphy is the Frank W. Mayborn Chair of Education and associate dean of Vanderbilt's Peabody College of education and human development. He is a past school administrator and the founding chair of the Interstate School Leaders Licensure Consortium. He is widely known for directing the development of the ISLLC Standards for School Leaders and for the revision of those standards in 2008. He is also one of the authors of the Vanderbilt Assessment of Leadership in Education (VAL-ED), which measures the performance of school administrators.
Murphy is the author or co-author of Lessons for School Leaders (2011), Homelessness Comes to School (with Kerri Tobin, 2011), The Educator's Handbook for Understanding and Closing Achievement Gaps (2010), and Turning Around Failing Schools: Leadership Lessons from the Organizational Sciences (with Coby V. Meyers, 2008).
"The Campbell award is the highest honor our profession bestows and I am both humbled and proud to be this year's recipient," Murphy said. "I want to express my sincere thank you to everyone who has helped me during my career and to all those colleagues whose work shaped my scholarship over the years."
Murphy received the award at the 2011 UCEA annual convention, held Nov. 17-20 in Pittsburgh, Pa.
Criteria used in selecting Campbell award recipients include: longtime distinguished service as teacher/researcher in the field of educational administration; superior contributions to the field's body of knowledge; and recognized leadership efforts to improve the field, especially the preparation of educational administrators and/or professors of educational administration.