Fourth Annual State of the Word Dec. 3
Nov. 21, 2011, 1:43 PM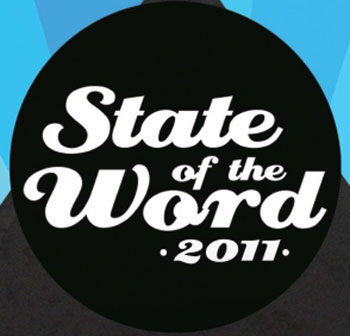 Vanderbilt's Blair School of Music will host the Fourth Annual State of the Word at 7 p.m. Saturday, Dec. 3, in Ingram Hall. The event will feature the region's top college, high school and middle school poets and spoken word artists.

Tickets are $5 each for the general public and $3 each for Vanderbilt students. Tickets may be purchased at www.southernword.org. Parking will be available in West Garage across from the Blair School.

Participating poets have received standing ovations from TEDxNashville, Leadership Nashville and the Tennessee State Senate. They have performed at Country Music Television, the Schermerhorn Symphony Center, the Metropolitan Nashville City Council, the Tennessee Performing Arts Center and the Franklin Theatre.

A performance from last year's sold-out show at Sarratt Cinema was heard on WPLN earlier this year. Come witness this powerful art form and support the next generation of writers, thinkers, artists and leaders.

The event is a collaboration between Vandy Spoken Word and Southern Word. Vandy Spoken Word is Vanderbilt's spoken word group, which promotes self-expression, challenges prejudices and gives voice to diverse perspectives. Southern Word is a nonprofit youth development organization building a culture of literacy through spoken word residencies, workshops and shows.

The event is made possible through the generous support of Blair School of Music, The Martha Rivers Ingram Commons, the Bishop Joseph Johnson Black Cultural Center, the Metro Nashville Arts Commission, the Tennessee Arts Commission, the National Endowment for the Arts, the Vanderbilt Writing Studio and the Curb Center for Art, Enterprise and Public Policy at Vanderbilt. Proceeds will benefit Southern Word and the placement of poet mentors in Middle Tennessee's public schools.
Contact: Sara Lee, (615) 936-7982
sara.m.lee@vanderbilt.edu