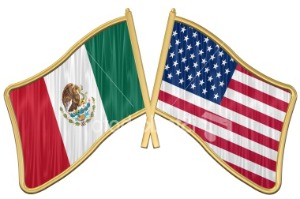 Mexican-operated manufacturing facilities and other businesses employed more than 1,000 workers in Tennessee in 2010, according to a recent study by Vanderbilt's Center for Latin American Studies.
The largest concentration of employees was in the automotive sector in rural Middle Tennessee and the Cumberland Plateau, with other clusters in the service sector around Knoxville and Memphis.
"[rquote]Many Americans think of Mexico in relationship to immigration controversies and as a source of cheap and illegal labor[/rquote]," said Jane Landers, the Gertrude Conaway Vanderbilt Professor of History and the center's interim director. "This study shows the significant and growing capital investment by Mexican multinationals in Tennessee alongside that of companies from Japan, Germany and Canada."
The report, "Mexican Investment in Tennessee: A Preliminary Study," is co-authored by Edward Fischer, professor of anthropology at Vanderbilt; Mateo A. Perez-Rodriguez, an economist and alumnus of Vanderbilt's Graduate Program In Economic Development; and Lawrence Harrington, an attorney who is affiliated with the Center for Latin American Studies.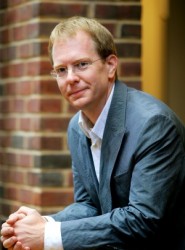 Their study suggests that a key to bringing more jobs to Tennessee might lie in recruiting investment from emerging markets such as Mexico, rather than traditional sources such as Japan, Canada and Europe. They noted that Mexican businesses in Tennessee employ several times as many workers as companies from the People's Republic of China.
While the presence of Mexican investment in Tennessee may come as a surprise to some observers, the study found that investment from Mexico in the United States has increased dramatically since the start of the North American Free Trade Agreement (NAFTA) in 1994 and doubled between 2005 and 2009. Tennessee exports to Mexico have increased more than 400 percent since 1995.
The researchers stress that their figures are very conservative and that actual Mexican investment and the number of Tennessee workers employed is likely much greater than they were able to document. The report's data was taken from business websites and the Tennessee Department of Economic and Community Development.  Additional research is required to document the full impact of Mexican foreign direct investment.
The report did not include such recent developments as Grupo Bimbo's acquisition of Sara Lee bakeries in the United States, including a Knoxville facility, which significantly increased the number of U.S. workers employed by Mexican multinationals. Nor did the report attempt to measure investment in small business by Mexicans in Tennessee.
Vanderbilt's Center for Latin American Studies Occasional Paper No. 11, is available at http://www.vanderbilt.edu/clas/cms/wp-content/uploads/Mexican_Foreign_Direct_Investment_in_TennesseeFINAL.pdf
The Center for Latin American Studies is a federally designated National Resource Center for Latin America. The center's outreach program extends to public schools, local businesses and government agencies. For more information, visit www.vanderbilt.edu/clas.