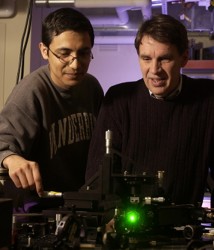 Vanderbilt University and Australia's University of Melbourne have awarded $344,000 to support eight joint research projects as part of the expansion in their academic partnership announced last fall.
The expanded relationship included a commitment to provide seed funding for research collaborations, expanding exchange programs for students, faculty and staff, a plan to exchange publications and information and joint sponsorship of conferences, symposia, artistic performances and other gatherings.
The Melbourne-Vanderbilt Partnership grants provide up to $50,000 per project for two years to assist researchers at both universities to enhance their respective research capabilities through collaboration. It is intended to support development of novel and mutually beneficial research that will enhance the depth and impact of research collaboration between the two institutions
"[rquote]This program offers the opportunity to create new collaborative interactions and truly solidify the Vanderbilt-Melbourne partnership.[/rquote] The range of topics represented by the projects that have been selected is quite impressive and should allow the exchange of unique expertise and technology," said Dennis Hall, Vice Provost for Research at Vanderbilt.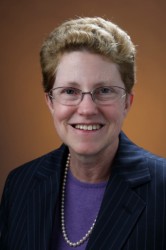 Vanderbilt began the partnership with Melbourne in 2007 when the two universities committed to building a new kind of strategic international partnership. The goal was to establish a meaningful
and long-term collaboration in virtually all academic fields that will stimulate new discoveries and scholarship, enhance graduate and professional training, provide innovative curricula and share information and best practices in administration and governance.
So far, the official collaboration has produced a number of active research projects in areas that include free radical chemistry, nanoscience, reform of math education in middle school, colorectal cancer, improving care and treatment of people with HIV/AIDS in Mozambique and natural products anticancer drug discovery.
The partnership also provides an ongoing exchange of researchers and students. For example, two Vanderbilt Ph.D. students – Heather Freeman and Eric Appelt – have enrolled in an advanced interdisciplinary course for doctoral candidates and early career researchers at the Melbourne School of Graduate Research titled Ethical Leadership and the Futures Project.
More information about the international collaboration is available on the Engagement website.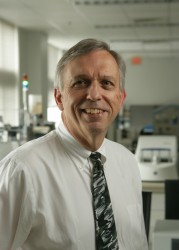 Recipients of the Melbourne-Vanderbilt Partnership Grants are:
Ultrasensitive techniques for photoactive molecules
Lead PI: Evan Breske, UoM; Co-PI: Darryl Bornhop, VU.
Spatial analysis of lipids, metabolites and proteins in plants using Matrix Assisted Laser Desorption Ionization-Imaging Mass Spectrometry MALDI-IMS) and technology transfer
Lead PI: Berin Boughton, UoM; Co-PIs: Anthony Bacic, UoM; Richard Caprioli, VU; Ute Roessner, UoM; Jeff Spraggins, VU.
Multiscale and multimodal characterization of the dynamics at Fluid Interfaces
Lead PI: Derek Chan, UoM; Co-PIs: Peter Cummings, VU; R Dagastine, UoM; Clare McCabe, VU.
Increasing access of medicines through patent reform: A global debate and global response
Lead PI: Andrew Christie, UoM; Co-PIs: Daniel Gervais, VU; David Studdert, UoM; Ellen Wright Clayton, VU.
Plasmonic metamaterials controlled by a metal-insulator transition

Lead PI: Richard Haglund, VU; Co-PIs: Jason Valentine, VU; Jeffrey McCallum, UoM; Ann Roberts, UoM; Sjnezana Tomljenovic-Hanic, UoM
Internationalizing the study of the cold war
Lead PI: Barbara Keys, UoM; Co-PIs: Katherine McGregor, UoM; Thomas Schwartz, VU; Stephen Wheatcroft, UoM.
Membrane structure and lipid interactions of the pore-forming toxin equinatoxin II
Lead PI: Frances Separovic, UoM; Co-PIs: Terry Lybrand, VU; Leann Tilley, UoM.
Neural stem cell therapy for gut motility disorders
Lead PI: Michelle Southard-Smith, VU; Co-PI: Heather Young, UoM.
More information about the individual research projects is available on Vanderbilt's Internal Research Competitions website.