November issue of 'Vanderbilt View' on stands and online
by
Joan Brasher
Nov. 8, 2011, 4:38 PM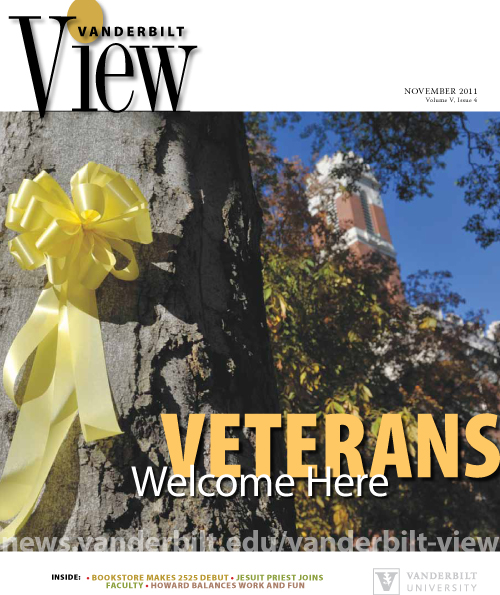 The November issue of Vanderbilt View – featuring an article on the Yellow Ribbon Program at Vanderbilt  – is available on stands and online now.
The issue also includes articles on Barnes & Noble at Vanderbilt, new Divinity professor Bruce Morrill and Dining Director Camp Howard.
Read the new issue online or pick up a copy from a campus newsstand today.