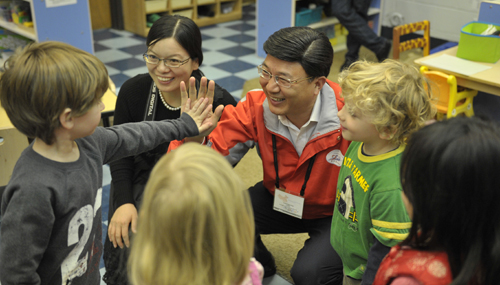 A delegation of Chinese educators visited Vanderbilt Oct. 24-Nov. 4 to learn the latest in U.S. education policy and experience American classrooms and techniques firsthand.
This marks the seventh consecutive year this program, the Education Leadership Learning Exchange (ELLE), has convened leaders from Vanderbilt's Peabody College, South China Normal University and Metropolitan Nashville Public Schools for seminars, school visits, cultural experiences and cooperative dialogue.
During the two-week program, the Chinese cohort, all visitors from the Guangdong Province, Hong Kong and Macau, shadowed area teachers and administrators. They also participated in a leadership symposium with Metro Nashville Public Schools' Teacher Leadership Institute and local educators from the Principals' Leadership Academy of Nashville – a yearlong professional development partnership between Peabody College and MNPS.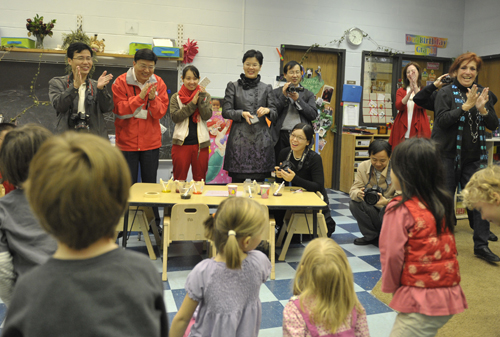 The ELLE program serves as a cornerstone of Vanderbilt's involvement in this region of China and builds upon existing partnerships between the Guangdong Province and Nashville.
Last summer, seven teachers from Nashville area schools went to this region as visiting professors, and this year, Nashville's Hume-Fogg Academic Magnet High School will host a teacher from the Affiliated High School of South China Normal University.
"Vanderbilt strives to build long-term and mutually beneficial collaborations with our international partners," said Vice Provost for Faculty and International Affairs Tim McNamara. "ELLE is an excellent example of university partnership that connects research, teaching and service for the community. We are pleased to see that it is growing and receiving so much local support."