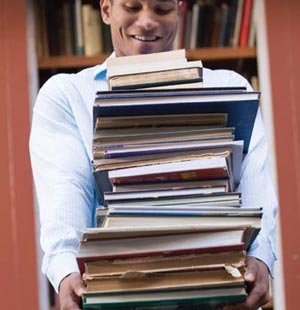 School Choice and School Improvement; Mark Berends, Marisa Cannata, Ellen B. Goldring, eds; Harvard Education Press, 2011
Why do parents decide to switch schools? How good is the information school districts provide to guide those decisions? How do traditional public schools respond to competition from charter schools? Do options exacerbate segregation by skimming off the best students? And do any of these efforts appear to improve student achievement?
Answers to these difficult questions surrounding school choice are the topic of a new book, School Choice and School Improvement, by experts at the National Center on School Choice (NCSC), published this spring by Harvard Education Press.
The researchers examine how communities, districts and states use choice as a strategy for improving schools and student learning in a manner designed to address common concerns of parents, policymakers and the broader public.
The newly published studies focus on cities and states with some of the country's most interesting school choice scenarios, including Washington, D.C., New York, Indianapolis, Chicago and Michigan.
Included in the book are:
A discussion of the effects of the variety of school choice options and how they operate within districts, cities or states, by Ellen Goldring, principal investigator of NCSC and Patricia and Rodes Hart Chair in the Department of Leadership, Policy and Organizations; Marisa Cannata, associate director of NCSC; and Mark Berends, professor of sociology and education at the University of Notre Dame;
Findings that students who switched to charter schools in Indianapolis experienced positive gains on standardized tests compared with their gains trajectories in traditional public schools. The authors, Vanderbilt Peabody College graduate students Anna Nicotera and Maria Mendiburo and Berends, speculate that the positive effects might be attributable to unique circumstances in Indianapolis, where the mayor has independent control over charter school authorization and accountability, and business and civic leaders have strongly supported the program;
An exploration of the behavior of parents around school choice, which finds that while parents indicate academics are a top priority, their actual switching patterns showed little evidence of this preference, by Goldring; Xiu Cravens, research assistant professor of education policy; and Marc Stein, Johns Hopkins University; and
A report that no evidence exists to show charter schools skim high achieving students, thereby affecting the racial mix of schools, by Ron Zimmer, associate professor of leadership, policy and organizations, and colleagues.
School Choice and School Improvement is edited by Cannata, Goldring and Berends and is based on papers presented at a national invitational conference on school choice held at Vanderbilt in 2009.
To order the book, visit www.hepg.org/hep/book/135.