Poet-memoirist Nick Flynn to read at Vanderbilt University
by
Ann Marie Deer Owens
Nov. 2, 2011, 10:04 AM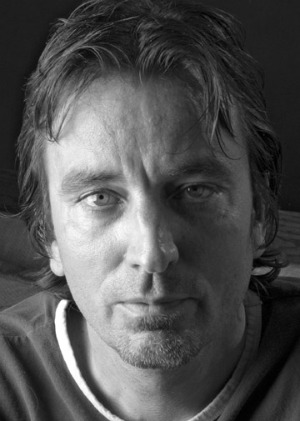 Writer Nick Flynn, whose 2004 memoir has been adapted into Being Flynn, a soon-to-be released film starring Robert DeNiro and Julianne Moore, will read from his poetry on Nov. 10 as part of Vanderbilt Creative Writing Program's Visiting Writers Series.
Flynn's presentation, which is free and open to the public, will begin at 7 p.m. in Furman Hall, Room 114.
Flynn has written three books of poetry: The Captain Asks for a Show of Hands (Graywolf, 2011), Blind Huber (Graywolf, 2002) and Some Ether (Graywolf, 2000). Some Ether received the PEN/Joyce Osterweil Award in 1999.
Much of Flynn's writing deals with his dysfunctional and traumatic family life while growing up on Boston's South Shore. His 2004 memoir, Another Bull**** Night in Suck City, concerns his time as a case worker in various Boston homeless shelters, where he interacts with his brilliant, but troubled and alcoholic, homeless father.
Flynn, who teaches creative writing at the University of Houston, also wrote The Ticking Is the Bomb: A Memoir of Bewilderment, inspired partly by the Abu Ghraib detainees, and Alice Invents a Little Game and Alice Always Wins: A Play.
Among Flynn's honors are Guggenheim and Library of Congress fellowships.   His works have appeared in such publications as The New Yorker, Paris Review, and The New York Times Book Review, and have been broadcast on National Public Radio's "This American Life."
The reading is part of the Gertrude and Harold S. Vanderbilt Visiting Writers Series, which each year brings notable writers to Nashville. The Creative Writing Program is housed within the Department of English. For more information, visit http://www.vanderbilt.edu/creativewriting.