Nov. 15 Chancellor's Lecture to feature Francis Fukuyama
by
Chris Skinker
Nov. 1, 2011, 3:25 PM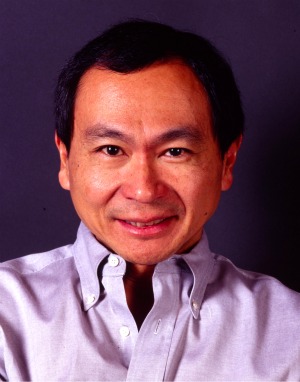 Update: Because of travel delays, the start time for tonight's Chancellor's Lecture with Francis Fukuyama has changed – the lecture will now begin about 15 minutes later than its originally scheduled start time of 5:30 p.m. The lecture will be held in Flynn Auditorium at the Vanderbilt Law School. The pre-lecture reception will go on as scheduled at 4:30 p.m. in the first floor lobby of the Law School. The media availability following the lecture also has been canceled.
The lecture will be streamed live on the News website.
Stanford professor Francis Fukuyama, Olivier Nomellini Senior Fellow at the Freeman Spogli Institute for International Studies (FSI) and resident in FSI's Center on Democracy, Development, and the Rule of Law, will speak about his latest book, The Origins of Political Order: From Prehuman Times to the French Revolution, Tuesday, Nov. 15, as part of the 2011-12 Chancellor's Lecture series.
A reception will be held at 4:30 p.m. in the first floor lobby of the Vanderbilt Law School. The lecture will follow at 5:30 p.m. in Flynn Auditorium. A book signing will follow Fukuyama's lecture.
The event is free and open to the public. Seating is available on a first-come, first-seated basis.  Parking is available in the Terrace Place Garage located at 21st Avenue South and Terrace Place.
In his latest book, Fukuyama draws from multiple disciplines including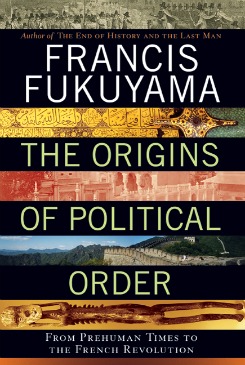 evolutionary biology, anthropology, economics, history and archaeology to trace the evolution and development of societies and political institutions including those in China, India and the Middle East.
Fukuyama received his B.A. from Cornell University in classics, and a Ph.D. in political science from Harvard.  In 1981-82 and in 1989 he was a member of the policy planning staff of the U.S. Department of State, serving initially as a specialist in Middle East affairs and later as deputy director for European political-military affairs. He was a member of the Rand Corporation's Political Science department in 1979-80, and again from 1983 to 1989, and 1995 to 1996. From 2001 to 2004 he served as a member of the President's Council on Bioethics in the George W. Bush administration.
Fukuyama has written extensively on issues relating to democratization and international political economy. His books include America at the Crossroads: Democracy, Power, and the Neoconservative Legacy, Falling Behind: Explaining the Development Gap between Latin America and the United States, and The End of History and the Last Man. Published in 1992, the latter work has been printed in 20 foreign editions.
The Chancellor's Lecture Series brings to Vanderbilt and the greater Nashville community intellectuals and critical thinkers who are shaping today's world. For more information about the Chancellor's Lecture Series, visit http://www.vanderbilt.edu/chancellor/lecture-series/, email cls@vanderbilt.edu or call (615) 322-0885.