Media Inquiries
Latest Stories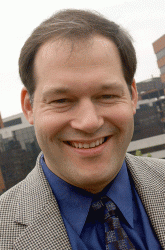 Patients, caregivers and consumers will have a chance Nov. 9 to ask questions about the latest in genomic medicine and heart care innovations during a live online video chat with Vanderbilt University Medical Center experts.
The free event, which will be from 1:30 to 2 p.m. Central Daylight Time, is the first in a series called My Health Chat at Vanderbilt. The series is designed to showcase the latest in medical science and give the public a chance to chat directly with the people behind these discoveries.
Jim Jirjis, VUMC's chief medical informatics officer, will host the chat with Doug Sawyer, chief of cardiovascular medicine, and Keith Churchwell, executive director of Vanderbilt Heart.
Sign up for My Health Chat.
You also may submit questions via Twitter to @VUMCHealth or on Vanderbilt Health's Facebook page.
Contact: Cynthia Manley, (615) 936-5711
cynthia.manley@vanderbilt.edu