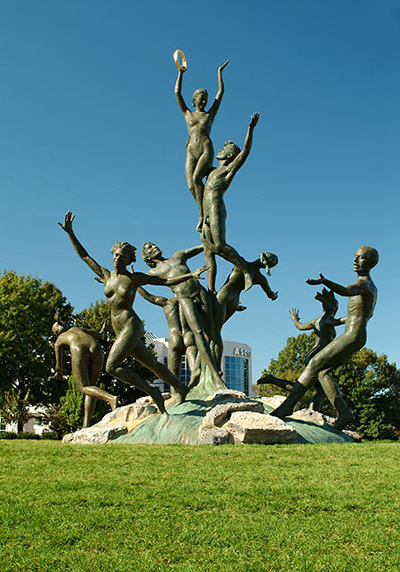 Nashville's Musica statue will be bathed in purple light during the Paint Nashville Purple event for pancreatic cancer awareness at 6:30 p.m. Tuesday, Nov. 1, at the roundabout on Demonbreun Street.
Linda's Hope, a local nonprofit organization for pancreatic cancer awareness and research, has received permission to shine purple lights – the cause's signature color – on Musica to kick off November as Pancreatic Cancer Awareness Month.
Representatives from Vanderbilt University Medical Center and Linda's Hope will gather at Owen Bradley Park, which is adjacent to the roundabout, to symbolically "shine a light" on the disease. All are welcome.
Jordan Berlin, clinical director of the Gastrointestinal Oncology Program at Vanderbilt-Ingram Cancer Center, will be one of the featured speakers at the event.
Those who have lost loved ones to pancreatic cancer can write messages of hope on a memory board at the site.
For more details, contact Linda's Hope for information and support.