Collaborating to assist vulnerable refugees subject of Nov. 4 lecture
Oct. 26, 2011, 11:58 AM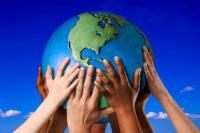 Representatives from Metro Nashville Public Schools and the Vanderbilt Institute for Global Health will discuss the importance of collaboration in assessing the well-being of a vulnerable refugee group.
The talk will take place Friday, Nov. 4, from 8:30 to 10 a.m. at Overton High School, 4820 Franklin Rd., Nashville. Presenters will include Julia Lydon of the English Learners Office, MNPS; Cheryl Jolley of the International Newcomers Academy, MNPS; and Amy Richardson of the Vanderbilt Institute for Global Health.
These three groups came together to conduct a needs assessment among Karenni Burmese refugee women, one of the newest and most vulnerable refugee groups to resettle in Nashville. The refugees' children attended INA, an initiative of Metropolitan Nashville Public Schools that serves as a one-year bridge program designed to address language development, literacy and numeracy among qualified immigrant and refugee students while also providing appropriate social and cultural supports.
The presenters will discuss their experiences working with the Karenni population and working in collaboration with one another. Vanderbilt faculty, staff, students and Nashville community members interested in community engaged or community participatory research are invited to attend.
A light breakfast will be provided. To R.S.V.P., contact christine.c.king@vanderbilt.edu.
Contact: Christine King, (615) 936-2565
christine.c.king@vanderbilt.edu