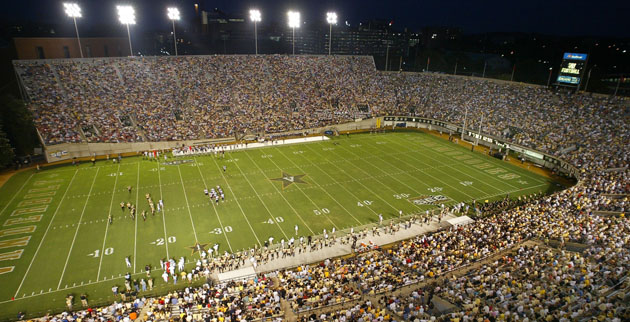 Tickets for the Vanderbilt Homecoming Game vs. Army on Saturday, Oct. 22 are still available for purchase.
Employees can enjoy the fun and pageantry of Homecoming for only $40. The game kicks off at 6 p.m. at Vanderbilt Stadium.
Prior to the game, fans can enjoy the new kids zone area, watch other games from around the country on the VandyVison screen in the tailgate area, cheer on the Commodores as they march into the stadium at Star Walk, and much more.
Buy tickets online, call the Vanderbilt Ticket Office at (615) 322-GOLD
Contact: Steve Walsh, (615) 343-2580
steve.walsh@vanderbilt.edu