Media Inquiries
Latest Stories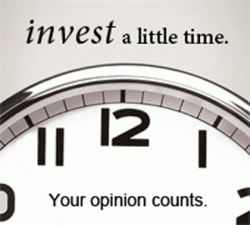 On Monday, Oct. 17, the Vanderbilt Staff Community Survey was emailed directly to staff from HR Solutions, an outside vendor. The email came from carleym@hrsolutionsinc.com and the subject line read "Important: Vanderbilt Staff Community Survey Oct. 17-31."
Each staff member's email will include a survey code that is unique to that staff member. Each code can only be used once; if you share your code with another staff member, the results will not be counted. No one at Vanderbilt will have access to the list of survey codes, so the results remain confidential.
If you don't receive the email, or have deleted the email, contact Carley Meyers, project manager for HR Solutions, at (312) 863-6106 or carleym@hrsolutionsinc.com and she will give you your code.
Staff members are encouraged to complete the online-only, confidential survey by Monday, Oct. 31. The survey has 58 questions and takes about 15 minutes to complete.
Topics include:
Strategy and mission

Communication within the organization

Overall job satisfaction

Pay and benefits

Training and development
Your opinion counts. Invest the time to share your experiences and suggestions with Vanderbilt leadership. Learn more on the Staff Community Survey website.
If you have questions, please contact the Employee Service Center at (615) 343-7000 or human.resources@vanderbilt.edu.
Contact: Employee Service Center, (615) 343-7000
human.resources@vanderbilt.edu