TPAC adds ticket lottery for 'Wicked'
Oct. 11, 2011, 12:07 PM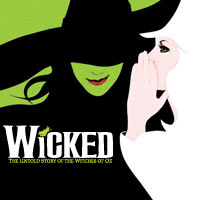 Don't have tickets to Wicked?
A day-of-performance lottery for a limited number of orchestra seats will be held for each performance of Wicked, which runs Oct. 19 through Nov. 6 at the Tennessee Performing Arts Center's Andrew Jackson Hall.
Prior to each performance, those interested should arrive at TPAC two and a half hours before show time to have their names placed in the lottery drawing. The sign up will take place in TPAC's Polk Theater lobby.
The winning names will be drawn two hours prior to curtain for a limited number of $25 orchestra seats available for purchase at the Jackson Hall box office, cash only. This lottery is available only in person at the box office, with a limit of two tickets per person.
Tickets also are available at the TPAC box office online. There are no Vanderbilt discounts for this production.
Contact: Lucy Kells, lkells@tpac.org