'Polar Probings' opens at Fine Arts Gallery Oct. 13
Oct. 4, 2011, 5:03 PM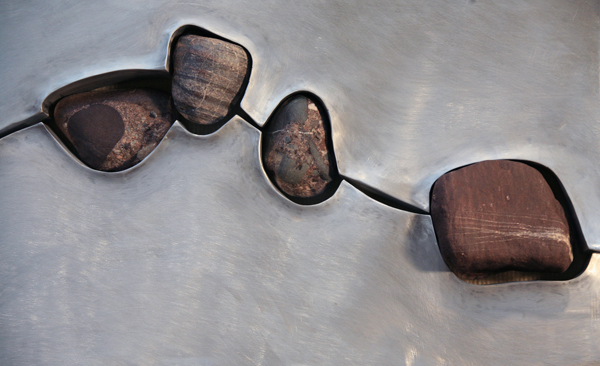 Polar Probings: Sculpture by Gabriel Warren opens at the Vanderbilt Fine Arts Gallery with a gallery talk and reception on Thursday, Oct. 13.
The reception is scheduled from 5 to 7 p.m., with the talk at 6 p.m., at the Fine Arts Gallery in Cohen Memorial Hall.
Warren creates sculptures using natural ice formations as source material. He said his sculptures are "intended to reflect the beauty of the natural sources from which they emerge. … They represent my attempts to triangulate an understanding of a single natural phenomenon: ice. … Understanding its behavior is key to understanding many other components of our world."
The Fine Arts Gallery will present a number of works by Warren, each layered with meanings and references to the condition of the planet and based on Warren's close observation of the way ice behaves, including an outdoor sculpture installation that Vanderbilt has acquired from the artist installed adjacent to Cohen Memorial Hall.
The exhibition is presented in conjunction with the campus-wide initiative on sustainability and is supported by the Robert Penn Warren Center for the Humanities, the English department, the American Studies program at Vanderbilt and the College of Arts and Science dean's office.
The Fine Arts Gallery is located at 1220 21st Ave. S. on the western edge of the Peabody College campus. All events are free and open to the public.
Gallery Hours:
Noon-4 p.m., Monday-Friday
noon-8 p.m., Thursday
1-5 p.m., Saturday and Sunday
Contact: Joseph Mella, (615) 343-1704
Joseph.mella@vanderbilt.edu