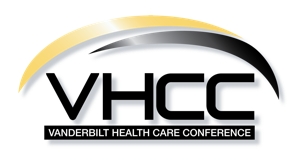 Nancy-Ann DeParle, current deputy chief of staff to President Obama and former director of the White House Office of Health Reform, and Todd Park, chief technology officer in the Department of Health and Human Services, are two of the speakers who will address some of the country's hot- button health care issues at the fourth annual Nashville Health Care Conference and Career Fair.
The conference will be held on Friday, Oct. 28, at the Nashville Convention Center. It is hosted by the Vanderbilt Owen Graduate School of Management. The daylong event is open to the public, but space is limited. Those interested in attending should register at www.vandyhcc.com.  Journalists interested in attending can contact Amy Wolf at amy.wolf@vanderbilt.edu or (615) 322-NEWS to receive credentials.
The conference will combine both educational and career opportunities, with more than 30 recruiting booths from select national and local health care companies. As well as networking opportunities with health care professionals from around the country.
KEYNOTE SPEAKERS:

Nancy-Ann DeParle – White House deputy chief of staff and previously served as director of the White House Office of Health Reform.
She also served in the Clinton Administration as administrator of the Health Care Financing Administration where she ran Medicare, Medicaid and State Children Health Insurance Program (SCHIP), which together provide health insurance for 74 million Americans.
Todd Park – Health and Human Services chief technology officer.  Park says his mission is to be a change agent and "entrepreneur-in-residence," helping HHS harness the power of data, technology and innovation to improve the health of the nation. He co-founded IT health company Athenahealth and co-founded Castlight, a web-based health care shopping service for consumers. Presented by the Nashville Health Care Council (register/more information)
Regina E. Herzlinger –Professor at Harvard Business School. Money Magazine dubbed her the "godmother" of consumer-driven health care. She was one of the first to predict the unraveling of managed care and the rise of consumer-driven health care, a term she coined.
Dr. Elliott Fisher – Professor at Dartmouth Medical School and director for population health and policy at the Dartmouth Institute for Health Policy and Clinical Practice.
PANEL DISCUSSIONS:
Health care CSR – How companies strengthen health care delivery through community   engagement
Health care technology – Are innovations that lead to better quality and lower costs       mutually exclusive?
Adventure capital – How early-stage investments push health care innovation
Building connectivity in the health care industry
Nashville is recognized around the world as a leader in the health care industry. A Wall Street Journal article recently dubbed Nashville as the best place in the country to start a health care business.
According to the Nashville Health Care Council, Nashville is home to more than 250 health care companies and more than 300 professional service firms with expertise in the health care industry. Worldwide, Nashville's health care industry contributes more than $70 billion and more than 400,000 jobs, with 110,000 Nashvillians working in the health care industry.
The Vanderbilt Owen Graduate School of Management is ranked as a top institution by BusinessWeek, The Wall Street Journal, U.S. News & World Report, Financial Times and Forbes. For more news about Owen, visit www.owen.vanderbilt.edu.
[vustarinfo]