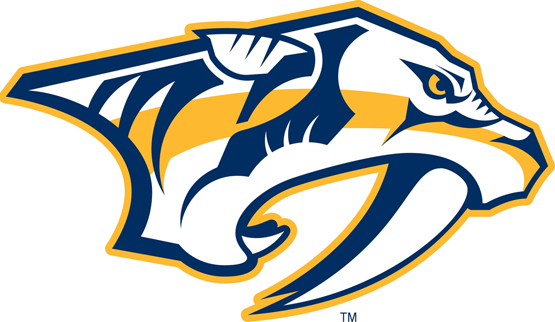 The Nashville Predators hockey team is offering a special discount this fall to the Vanderbilt community. The Predators normally use a "value-based pricing" system, which means as inventory is sold, the prices for remaining tickets could increase. But the Vanderbilt discounted prices are guaranteed to never increase, regardless of available inventory.
October/November 2011 Predators Home Games
Thursday, Oct.13 vs. Phoenix – 2011-12 Home Opener (7 p.m.)
Saturday, Oct. 15 vs. New Jersey (7 p.m.)
Tuesday, Oct. 25 vs. San Jose (7 p.m.)
Thursday, Oct. 27 vs. Tampa Bay (7 p.m.)
Saturday, Oct. 29 vs. Anaheim (7 p.m.)
Saturday, Nov. 12 vs. Montreal (6 p.m.) – 1,000th game in franchise history
Tuesday, Nov. 15 vs. Washington (7 p.m.)
Thursday, Nov. 17 vs. Toronto (7 p.m.)
Saturday, Nov. 19 vs. Columbus (7 p.m.)
Tuesday, Nov. 22 vs. Edmonton (7 p.m.)
Vanderbilt Discount Ticket Pricing
$34 Goal Zone (yellow seats in sections 301-306, 329-333)
$41 Sideline Balcony (dark brown seats in sections 307-312, 323-328)
$51 Mezzanine with all-you-can-eat (dark blue seats in sections 313-322)
$63 Shoot Once Club (sections 201-206, 219-224)
$67 Lower Bowl End Zone (gold seats in sections 101-103, 118-120)
$80 Lower Bowl (green seats in sections 101-108, 112-120)
$86 Sideline Club (orange seats in sections 207-212, 213-218)
$90 Premium Lower Bowl (dark red seats in sections 101-107, 114-120)
$96 Shoot Twice Premium Lower Bowl (red seats in sections 108-113)
$131 All-Inclusive Zone with upscale all-you-can-eat and drink, including beer and wine (blue seats in sections 109-111)
$3,680 – Private Suite – 16 tickets and 2 parking passes. Catering sold separately. (Limited inventory. Call 770-2384 to inquire.)
$3,750 – All-Inclusive Private Suite – 16 tickets, 2 parking passes and all-you-can-eat hot dogs, jumbo soft pretzels, nacho bar, soda, beer and wine (Limited inventory. Call 770-2384 to inquire.)
Online Ordering Instructions
Click "Find Tickets" for the game you want and enter special offer code "Vanderbilt."
First-time users should enter your email under "Create an Account" and continue to the purchase page. Returning users will not need to create a new account each time unless your information has changed. Tickets will be emailed directly to you.
Contact: Brian Goodheart, (615) 770-2384
bgoodheart@nashvillepredators.com