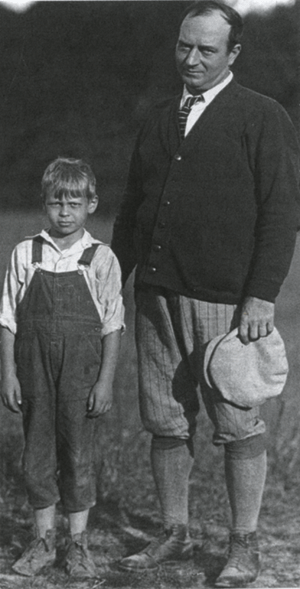 In 1904 Dan McGugin, an Iowa native who played football while earning a law degree at the University of Michigan, wrote to Vanderbilt asking for its vacant head coaching job. Vanderbilt hired him, paying McGugin an initial salary of $850 per year plus board. He would spend the entirety of his 30-year coaching career at the university, amassing a record of 197-55 that ranks among the NCAA's top 25 winning percentages of all time. Four of his teams were undefeated, and 11 more lost just one game.
But make no mistake: McGugin, Vanderbilt's most successful football coach ever, was actually a lawyer who coached football in his spare time. During the day he could be found writing wills and performing other legal work at the law offices of Aust, McGugin and Spears, and he even taught at Vanderbilt Law School. He also served one term as a Tennessee state senator in the early 1920s. According to an article published during his term, McGugin didn't want to get involved in politics, but he "was drafted into service by a citizens committee." McGugin's multiple careers led many to speculate just how good a coach he might have been had he devoted all of his time to football.
As it was, McGugin is credited as one of the first collegiate coaches to promote intersectional rivalries, the first coach to pull guards in the interference, the first to successfully work the onside kick and one of the first to emphasize the forward pass. Wrote a sports editor of the Birmingham News: "[rquote]I believe Dan McGugin would have gone down in history as the greatest of all coaches had he given all of his time to coaching. He was a great play-maker, but football was a sport for the beloved McGugin and law was his profession."[/rquote]
McGugin's business and social acumen frequently paid off for Vanderbilt football. A Rotarian, he gave several speeches in the effort to raise funds for a new football stadium, often making the point that the stadium could be used for other types of civic events and by Nashville's high schools. When Vanderbilt Stadium opened in 1922, it was the first of its kind in the South.
McGugin died of heart failure in 1936, just two years after hanging up his coaching whistle. He was inducted into the College Football Hall of Fame for coaching in 1951 and was named to the inaugural class of the Vanderbilt Athletics Hall of Fame in 2008.
Source: Chancellors, Commodores & Coeds: A History of Vanderbilt University by Bill Carey