New policy for sponsoring interns and observers
by
David Salisbury
Sep. 30, 2011, 8:07 AM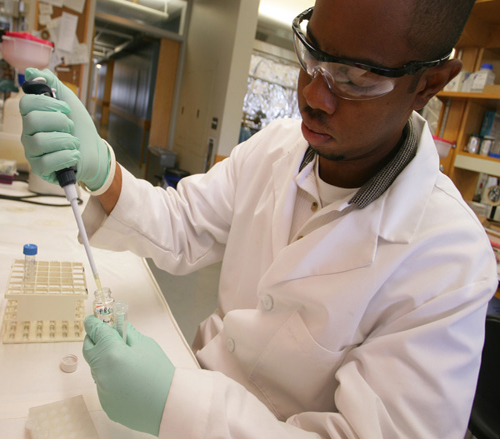 This year it will be substantially easier for faculty members at Vanderbilt University to sponsor student interns from other universities, local high school teachers and other non-Vanderbilt visitors for educational purposes.
That is because the Office of the Provost has adopted a specific set of policies that covers interns and observers in university central. In lieu of a specific policy, Human Resources had required that such hires follow the same rules and regulations used for normal hiring.
"The new policy will make it much easier for us to hire non-Vanderbilt students for summer research projects and to conduct a variety of educational outreach programs," said David Weintraub, chairman of the faculty senate, who helped persuade the administration that the policy was needed.
According to the new policy, there are three basic forms that must be filled out and approved by the department chair and dean's office before the intern or observer arrives on campus. In addition, the intern and observer must provide a transcript, if they are a currently enrolled student, or a letter of support from their home institution.
The Vanderbilt University Medical Center has had a comparable policy for observers in research laboratories for some time, although Weintraub reported that many of its faculty members are not aware of it.
At the Medical Center, coordination and approval of educational and research experiences for students under the age of 18 is the responsibility of the Center of Science Outreach while the coordination and approval of observers older than 18 is handled by the Office of Biomedical Research, Education and Training. These arrangements are generally limited to a period of less than eight weeks.