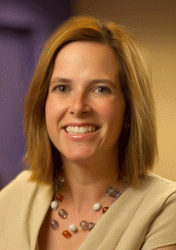 Dear Colleagues,
Benefits Open Enrollment is Oct. 1-14. Open Enrollment is your opportunity to take charge of your benefits and elect the coverage that fits your needs for 2012. Enrollment is active this year and all faculty and staff need to enroll, even if you're keeping your same benefits. The benefit elections you make during Open Enrollment continue through the plan year (beginning Jan. 1, 2012) and cannot be changed unless you experience a qualifying life event.
How can you decide which benefits are right for you and your family? Start by exploring the resources on the Open Enrollment website:
Offers an overview of this year's Open Enrollment, including what's new

Interactive: flip pages, watch video, listen to audio and rollover pictures

Provides direct links to other helpful tools and resources
See tables with payroll deduction amounts for the health, dental and vision plans

Read charts with health plan co-pays, deductibles and out-of-pocket maximums

PDF: Read online or print
See dates and times for information sessions and Open Enrollment labs
Listen to a 12-minute presentation about Open Enrollment
HR Director Jane Bruce answers frequently asked questions

Submit your own questions
Benefit Resources and Contact Information
Phone numbers and website addresses for insurance providers
Step-by-step guide to the online enrollment process

Includes budgeting tools (Plan Cost Estimator and Budget Worksheet)
Open Enrollment Benefits Tool (will be active 8 a.m. Oct. 1)
If you have additional questions or need more support, remember that HR is always here to help. Contact the Employee Service Center at 343-7000 or human.resources@vanderbilt.edu.
Sincerely,
Traci Nordberg
Chief Human Resources Officer and Associate Vice Chancellor
All faculty and staff must enroll
If you don't enroll, you will have the following default benefits for 2012:
Medical Plan – Aetna Standard, employee-only (even if you currently waive medical plan coverage)

Dental Plan – no coverage

Vision Plan – no coverage

Accidental Death & Dismemberment – no coverage

Flexible Spending Accounts – no spending accounts

Note: Your current Short-term Disability election will not change.
More Open Enrollment resources