Media Inquiries
Latest Stories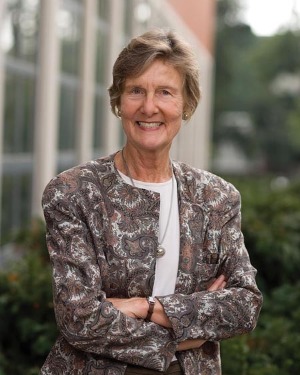 Throughout history there have been numerous examples of political leaders who have been willing to "dirty their hands," to be successful. Does an elected official have to be willing to behave immorally in order to be effective? How about leaders in other fields such as business and higher education?
Nannerl Keohane, author of Thinking about Leadership (Princeton University Press, 2010), will discuss "The Responsibilities of Leadership and the Problem of Dirty Hands" on Oct. 6 at Vanderbilt Divinity School. Keohane's talk will be at 4 p.m. in Room 122 with a reception to follow.
Keohane is the Laurance S. Rockefeller Distinguished Visiting Professor of Public Affairs in the Woodrow Wilson School and Center for Human Values at Princeton University, where she teaches and writes about political philosophy, leadership and feminist theory. Her current research interests concern leadership and inequality, including gender issues. The former president of Wellesley College and Duke University also has taught at Swarthmore College, the University of Pennsylvania and Stanford University. Her books include Higher Ground: Ethics and Leadership in the Modern University (Duke University Press, 2006).
Keohane is a member of the Harvard Corporation and serves as board chair of the Doris Duke Charitable Foundation.
The talk, which is sponsored by the Cal Turner Program for Moral Leadership in the Professions, is free and open to the public. Reservations are not required but appreciated.